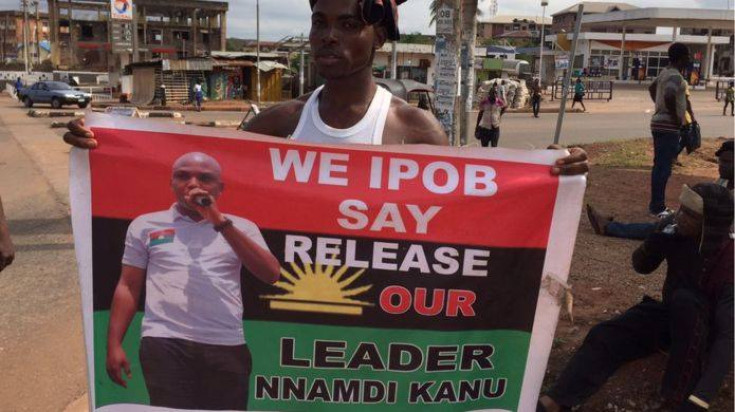 Governors of several states across southeastern Nigeria are to meet at the weekend (14-15 November) to discuss recent actions by pro-Biafrans who call for the release of their leader and independence from Nigeria. The meeting, which will take place in Owerri, capital of Imo state, was scheduled as protests turned violent in Port Harcourt, capital of Rivers state, on Tuesday (10 November).
Police are believed to have fired shots and tear-gas against hundreds of pro-Biafran protesters, with activists saying that at least one person was shot dead in Igweocha, Port Harcourt.
Pro-Biafrans call for the independence of territories that constituted the Biafran Republic, established in 1967 and re-annexed to Nigeria in 1970, following a civil war that claimed between one and three million lives. Supporters of the Biafra issue hold regular marches − which they call "evangelisation" − across several states in southern Nigeria, mainly inhabited by the Igbo ethnic group.
Protests have increased in the past few days after Nnamdi Kanu was apprehended in Lagos in October. Kanu is the leader of the Indigenous People of Biafra (Ipob) group and is the director of the London-based radio station Radio Biafra, which the Nigerian government has deemed illegal. According to the Nigeria's state-security service (DSS), he was released on bail, but his supporters claim that he is still being detained and he has not resumed his activities on Radio Biafra.
Kanu's lawyer, Vincent Obetta, confirmed to IBTimes UK that his client is still being detained. He said: "I secured his bail, but he has not been release by the authority. The Chief Magistrate Court in Abuja granted him bail on 19 October, but he is still in detention contrary to the court order. This is an illegal detention."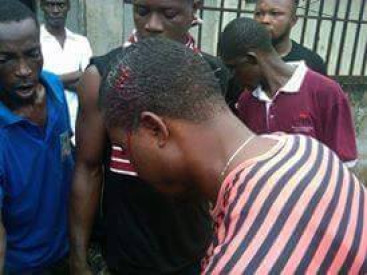 Referring to the meeting scheduled for the weekend, Ipob coordinator Anyagulu Maduabuchi told IBTimes UK: "None of our leaders have been invited to the meeting. The only leader who should be in that meeting is in detention."
This is not the first time that pro-Biafrans accused police of violence. However, police have denied these claims, arguing that people advocating for Biafra hold violent protests disrupting peace.
Public relations officer for the police in Anambra state, Oleehkukyu Ali, told IBTimes UK that police have nothing against pro-Biafrans. He said: "Our country provides freedom of association, speech and movement. But groups have to behave peacefully. Police in Anambra are operating a very open policy and leaders of groups should engage with us and let us know what they are doing, so we are aware of protests
Amnesty International said in an exclusive report by IBTimes UK that there is "credible evidence that pro-Biafran separatists in Nigeria are targeted by police". Meanwhile, the Nigerian government told IBTimes UK that it does not consider the separatist movement as a threat to the current leadership and defined pro-Biafrans as an "insignificant number of frustrated people who are not a threat to the existence of Nigeria".
Government spokesperson Mike Omeri also slammed allegations of violence against pro-Biafrans are "entirely incorrect, misinformation and calculated to create bad blood and tension".