Matthew Davies has become the fourth housemate to be evicted from the Big Brother house.
Bookies favourite to leave the house was Mancunian male model Ash who has been described as shallow and sexist. The announcement of his name was met by boos from the public, but it was Matthew who was evicted.
The 23-year-old, who described himself as a 'bit of a prima donna and drama queen' said entering the Big Brother house was "the most surreal moment of my life."
Reflecting on his experience and pondering why he was chosen by the female housemates to be put up for eviction he said : "It's strange. I think a lot of the others are really likeable in the house. I think a lot of people didn't get my sarcasm. It was a bit bitchy. I knew I was going to be out. I was a bit bitter. I think they saved Marlon because he got a bad reaction."
The intellectual of the group, Matthew famously had a spat with former escort Kim Wood over a game of Truth or Dare. The altercation lead to the beauty therapist receiving a formal warning from Big Brother.
He described her as "trashy, has a mouth on her, rude" a "skid-mark of society" and a "chav."
Commenting on his tempestuous relationship with Helen he said: "I think when you're dealing with someone who was being so disgusting to me you kind of have to stoop to that level.
"I don't like her. I think she's vile and I don't want to be living with her. There were problems there and I didn't want her to think that everything she did was ok. She's a nightmare. She's always shouting. Always horrible. I think a lot of people are really scared of her in the house because they knew they would lose in an argument with her."
On the first day in the house he was confined in a glass box after Pauline nominated him for a punishment based on his introduction video.
"I'm just sarcastic and have a dry sense of humour. Looking straight into the camera I must have looked really harsh in that VT. That's how I was in the house but with a smile on my face. I think I'm definitely more sensitive than I thought I was initially."
The housemates have come under fire for being the least harmonious Big Brother contestants ever.
Describing life in the house Matthew said: "Most of the time its been really dull. They only want to talk about sex which is boring. And then it's all about alcohol. There's no level of stimulating conversation from anyone."
While the house has been infamous for its nonstop feuding and fights, the housemates appear to have reached a truce and the romance is finally hotting up.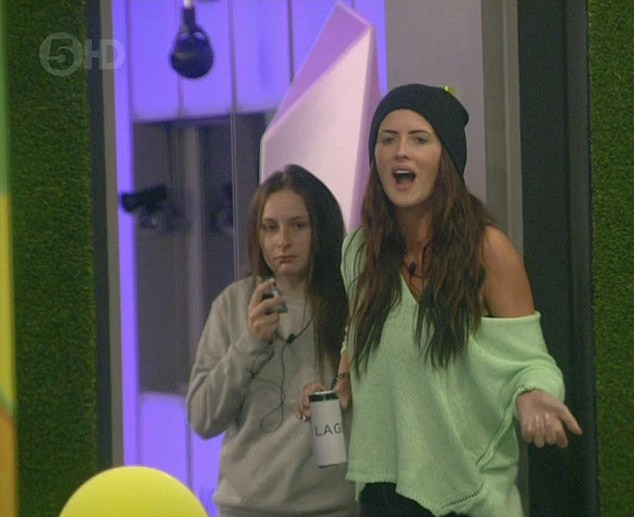 Kimberly and Winston shared a bed and kissed for the first time and have each revealed their growing affections for one another.
The lawyer and Playboy model however was concerned that revelations of her life outside the house might deter Steven.
Speaking to Ash about his blossoming romance Steven told him: "She said 'you're not going to feel the same way about me when you go out. But I can't tell you.'
"I said 'I don't care if you've slept with Hugh Hefner or with 20 men at the same time. I only met you 5<sup>th June I can't make a judgement."
Pushing her for an answer regarding her relationship status, he said: "I am falling for you and I just want to know that there's not somebody else that's already fallen for you and I want you to tell me if you are in a relationship. Surely you can understand why I would ask that question?"
Kim finally conceded, admitting she had meant someone outside before entering the house, but given a choice she confessed she would rather be with Steven.
"That's all I need to know," said a relieved Steven.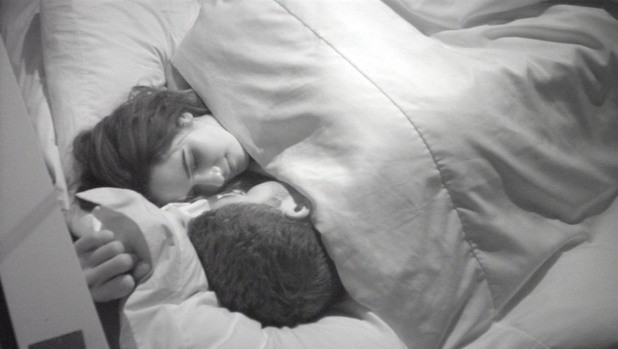 Meanwhile, staunch Catholic Danielle has revealed a crush on Essex boy Winston.
While the two are polar opposites, Danielle said that a poem he wrote for her during a task had her won over.
"I never in my life had a boy read a poem to me in that way. But I suppose I thought it was endearing. It was totally off the scale for me. I thought some parts in it were quite sweet. We've just started to talk more," she explained.
Winston, who had earlier shared a kiss and a bath with Tamara was not so sure if it might lead to a romance.
"We're just mates. We'll see how it goes. She said it was after I wrote the poem for her. It must be my lyrical talent that did it," he said.
Big Brother continues on Channel 5 at 9pm.