Big Brother star Kellie Maloney talks about love and setting up a dating site for transgender people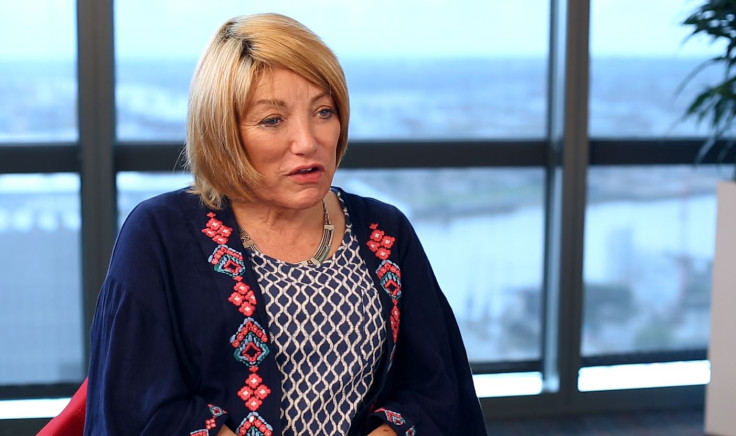 Kellie Maloney, who was born Francis 'Frank' Maloney, has spoken up about the realities and hardships of her life as a transgender woman. The 63-year-old Celebrity Big Brother contestant — she made an appearance in the reality show in 2014 — has had a truly overwhelming journey ever since her participation in the high-grossing show.
Right from discovering her needs to undergo a gender affirmation surgery to her experiences with love and dating sites, Maloney's journey has been one full of inspirations.
The former British boxing manager announced the news of her transition from male to female in 2014, with the last leg of the procedure being completed in March 2015. Donning a chic lob, Maloney, who was a UKIP candidate in the 2004 London mayoral elections, sure feels confident as a woman but she confesses that she "doesn't know" her sexuality yet. Despite all the drama surrounding her sexuality, Maloney hasn't shied away from exploring love and has even tried dating a few men, which clearly hasn't worked in her favour much.
During an appearance on Loose Woman, she revealed the horrors stories of dating sites, especially for a transgender woman. "There were some sites where transpeople go — but I won't say it because there are a lot of people on there that might not want people to know — and they're called admirers and quite weirdly they have these obsessions."
Talking about the baggage that comes along with such a crucial decision, the Celebrity Big Brother star explained how she faced brutal responses when she tried explaining people who she was. "That f*****g boxing promoter that cut of his f******g...?" a man asked her, to which Kellie responded by saying: "Yeah that boxing promoter happens to be me."
The abash conversation has knocked her off a bit. However, she has not lost hope. "Men have got be confident. He has got to be able to tell people," explained the boxing enthusiast. Keeping in mind her experiences on dating sites and the people she has come across, the reality star now wants to set up a dating site for transgender people.
"I'm talking with someone about it [setting up a dating site for transgender people] because that way you get serious people."
© Copyright IBTimes 2023. All rights reserved.