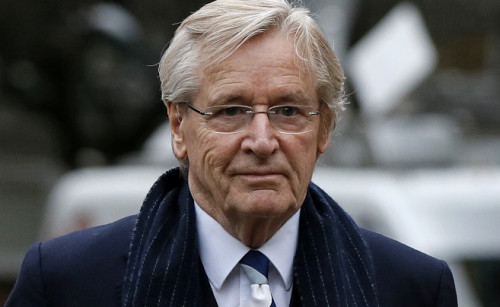 Coronation Street actor Bill Roache has denied raping or indecently assaulting any of his alleged victims and says he does not even remember meeting them.
Roache, 81, denies two counts of rape and four counts of indent assault. He told Preston Crown Court he has not even been in the company of any of the woman behind the accusations.
Roache has already been cleared of one count of indecent assault during his trial on the judge's orders.
Giving evidence on the first day of his defence, Roache was asked by his Barrister Louise Blackwell QC: "Have you committed any of the offences with which you are charged?"
He replied: "No. I have not."
When asked: "Do you have any memory of being in the company of any of these people who have made the allegations against you?", Roache replied: "No, not one of them".
Some of the offences Roache is accused of include raping a girl at two of his properties in Haslingden, east Lancashire in 1967 and assaulting a teenage girl in the toilets of Granada Studios in Manchester.
When asked about these accusations, Raoche said he had "definitely not" taken any girl into the toilets while working on the popular ITV soap, adding that "it wasn't in my nature to do that sort of thing and those toilets were in very frequent use".
He is also accused of sending a letter along with a signed photograph to one of the girls he assaulted when she was 14 and asked her to write back to him "when you start school again".
Roache denied this was a "grooming process" - as the prosecution described it as – and was merely a polite response to one of the many letters the actor received a week.
"I would always write some personal comments in," he said. "Always you encouraged people to write back – that was part of the ego to be as big as your colleagues or bigger."
Raoche added he wrote to girl with "absolutely" no intentions of meeting her in person.
When Blackwell asked if he had a sexual interest in girls under the age of 16, Roache again replied "absolutely not".
He also admitted how he had been "intermittently" unfaithful to his first wife, Anna Cropper, during their marriage but never with any of his alleged victims nor with any other underage girl.
"There was a period in my marriage which was not as fulfilling as it should have been and I did have a series of relationships with people. I was looking for relationships," he said.
The trial continues.