Billy Bob Thornton has denied accusations that he ever had an affair with Johnny Depp's ex-wife, Amber Heard. The 61-year-old said that the cheating allegations were 'completely false' adding that his association with the actress was entirely professional.
The actor, who was spotted hanging out with band The Boxmasters in Texas on Tuesday (16 August) further explained that the only time he socialized with Amber was during a cast dinner during the shooting of their film London Fields.
Billy Bob who was previously married to Angelina Jolie, married his sixth wife, Connie Angland, in 2014.
According to TMZ he said that he has spoken to his wife and assured her that the rumours were 'Johnny's fantasy' after he was dragged into their marital breakdown.
During a much publicised divorce battle, Heard alleged that Depp had accused her of cheating on him with her co-star. She recounted how the Rum Diaries star had cut off his fingertip in a fit of rage in March 2015 after argument at a villa in Australia where Depp was shooting Pirates of the Caribbean: Dead Men Tell No Tales.
She also reportedly claimed that Johnny then dipped his injured finger in a pot of paint and used it to write the words 'Starring Billy Bob' and 'Easy Amber' on the wall. Around the time the actor was spotted sporting a bandaged hand and reportedly flew back to the US from Australia in March, 2015 for treatment.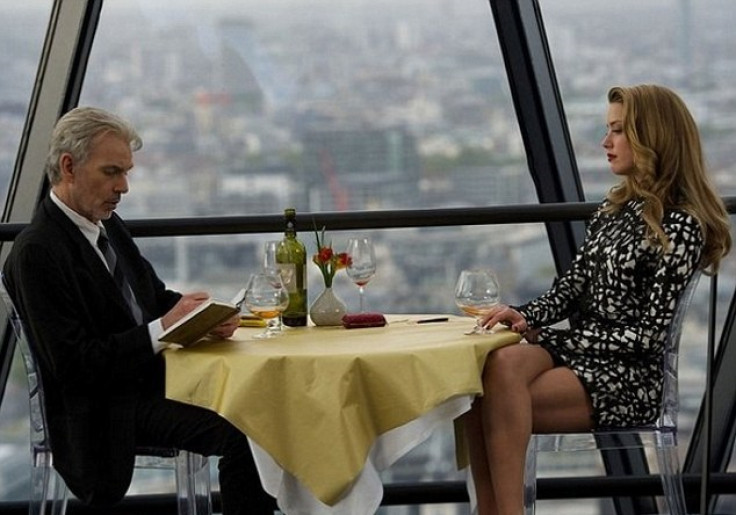 In a 7 hour deposition, on Tuesday (16 August) , just one day before divorce proceedings were set to begin the couple reached a settlement, with Johnny, 53, agreeing to pay $7 m to Amber, 30, after 15 months of marriage, Mail Online reports.
The former couple issued a joint statement saying: "Our relationship was intensely passionate and at times volatile, but always bound by love. Neither party has made false accusations for financial gain. There was never any intent of physical or emotional harm. Amber wishes the best for Johnny in the future. Amber will be donating financial proceeds from the divorce to a charity."
TMZ reports that Amber has now filed court papers to dismiss her domestic violence case against the actor.
.