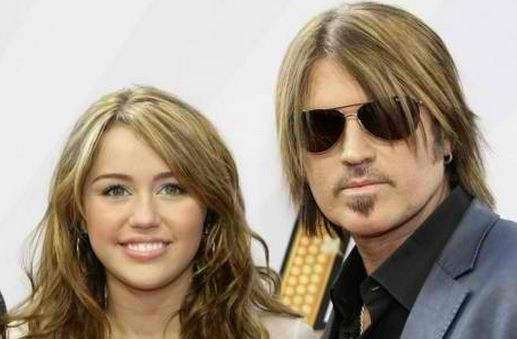 Billy Ray Cyrus revealed that his daughter Miley has moved on from Liam Hemsworth and is happy.
The former Disney star and Hemsworth started dating in 2009, when they co-starred in the Nicholas Sparks film, The Last Song. Last year, on 31 May, Hemsworth proposed to Cyrus with a 3.5-carat Neil Lane diamond ring.
The couple made their last public appearance together at the premiere of his film Paranoia at the DGA Theater in Los Angeles, before Hemsworth officially announced his split from the Party in the USA singer.
During an interview with Entertainment Tonight, Billy Ray opened up to Nancy O'Dell about his daughter's relationship.
"All I know for sure is I heard my daughter say today she's the happiest she's ever been in her life immediately following [the breakup]. That's when I saw Miley being so happy," he said.
"Somewhere along the stress and strain of different things, I didn't see her smiling as often for a little while and, all of a sudden she's like the sun and when she smiles it's light… Everything happens for a reason and the main thing for me, as Miley's daddy, is she's happy."
Billy Ray - who has two other children, Braison and Noah, with wife Tish - confessed that the former Hannah Montana star has never had a normal life and neither has he.
"I've never known normal. Miley's never known normal. Noah might be [the closest] to all of our children as knowing normal and even that's quite sad to say, because let's think about her world right now. It's anything but normal," he said.
Billy Ray has also defended the singer's nudity in the video for her new single, Wrecking Ball.