WARNING: Graphic content
CCTV footage has captured the moment a car ploughed into a pedestrian in an apparently deliberate hit-and -run.
In the video, released by West Midlands Police, a black BMW 5 Series is seen mounting a pavement and ramming into a teenage girl as she walks along the street before it speeds off.
The 17-year-old victim was on Bromsgrove Street in Birmingham city centre after a shopping trip. The incident took place at around 6.30pm on 28 January.
The car comes into view behind them and stops at a junction. The driver then turns into the road before suddenly swerving on to the pavement and mowing the girl down.
As it speeds away, the horrified mother throws up her arms and rushes to her daughter's aid.
The girl was taken to hospital in a serious condition with head and neck injuries. She is still being treated for her injuries, Mail Online reports.
PC Mark Nicholson said: "A teenager suffered serious neck and head injuries and is still in shock from what happened.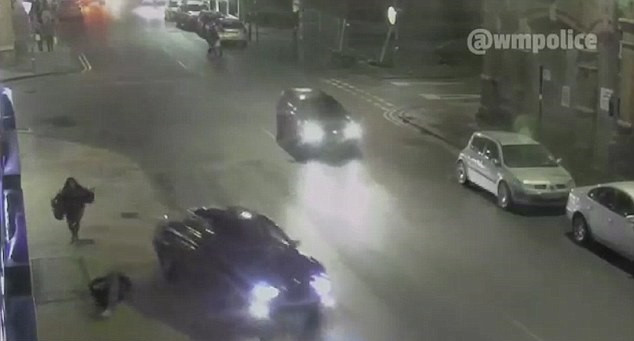 "I would urge anyone with information to call us. I want to appeal directly to the driver to do the right thing and come forward."
Anyone with information is asked to call police on 101, quoting log 1941 28/1.