The 2017 Notting Hill Carnival kicked-off with a bitter sweet tribute to the 80 or more people that lost their lives in the Grenfell Tower fire just over two months ago.
Members of the local community released doves in the shadow of the burnt-out tower block that was consumed with flames on 14 June, prompting soul-searching questions about inequalities and divisions within contemporary British society.
There is no question, however, about the bravery of the London Fire Brigade, who selflessly climbed into the middle reaches of the blazing inferno to help trapped families escape from the thick smoke and flames.
Firefighters were embraced by Grenfell survivors in emotional scenes before Britain's most famous street party rocked out to the sounds and sights of the Caribbean.
London Mayor Sadiq Khan was among those releasing doves under clear skies in west London. He said: "Over this carnival weekend, we pledge to redouble our efforts to support this community.
"We make sure we have in our thoughts and our prayers all of those affected by the awful Grenfell Tower tragedy.
"Part of that pledge is making sure we get justice, we find out exactly what happened, we make sure those responsible are held to account, and also so this never, ever, ever happens again."
Police have erected a "ring of care" around Grenfell Tower to prevent revellers spilling over onto the scene of the tragedy.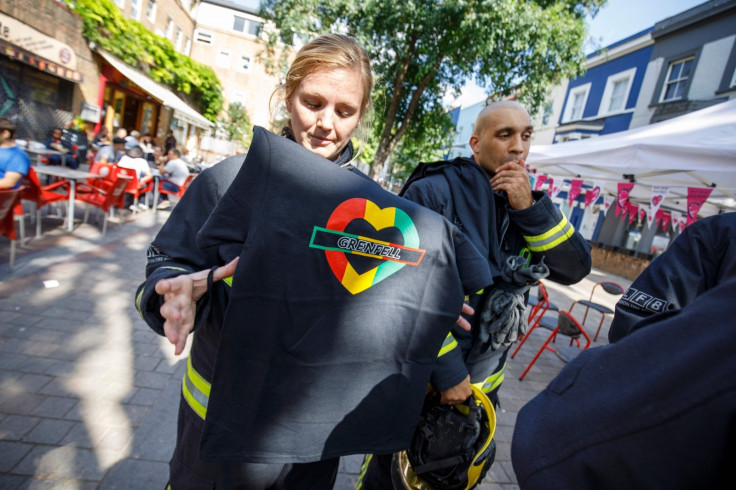 Carnival floats have been encouraged to turn off their music and strike a sombre attitude as they pass through a designated 'quiet zone' underneath the the tower block.
In addition, every sound system throughout the sprawling west London streets turned off their speakers and observed a minute's silence at 3pm. This mark of respect will be repeated tomorrow.
Around 2 million people are expected to attend the 51st carnival over the bank holiday weekend. Many of them will be dressed in green as part of a special "Green for Grenfell" theme.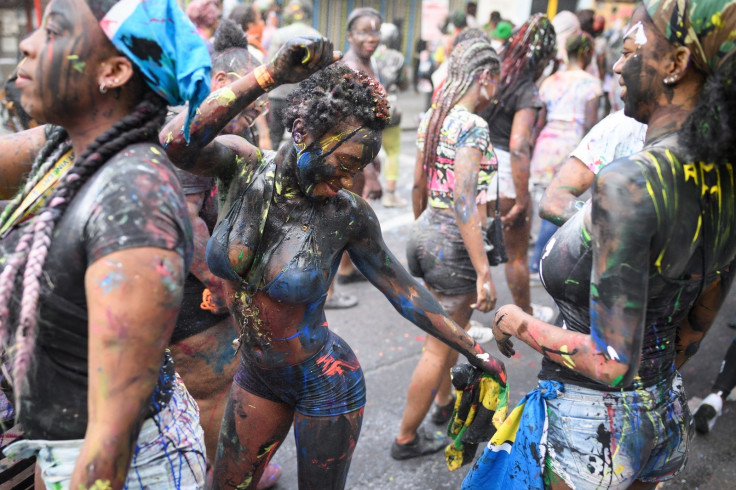 The Metropolitan Police have provided an unprecedented number of officers at the event in fear of a terrorist attack. Earlier this week they criticised by the rapper Stormzy for carrying out drugs raids ahead of the event.
"How many drugs did you lot seize in the run up to Glastonbury or we only doing tweets like this for black events?" he wrote on Twitter.
The Met told IBTimes UK it will "do absolutely all it can to keep the event as safe as it should be for the millions of people who want to go and enjoy it."