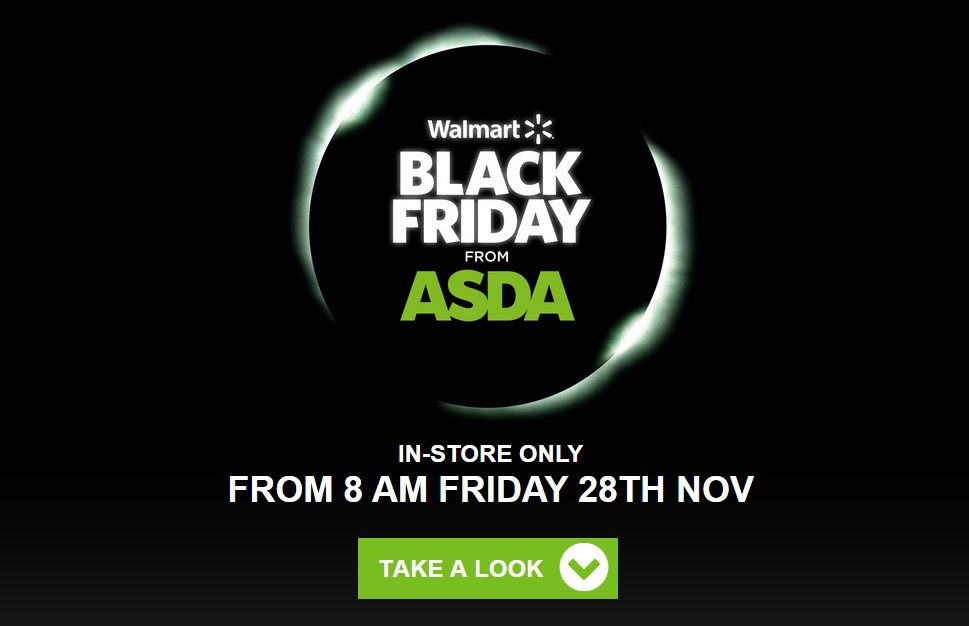 Asda is taking part in the Black Friday shopping bonanza, launching a page on its website dedicated to promoting televisions, cameras, tablets and more at heavily discounted prices.
The discounts go live in stores across the UK on 28 November but the prices of some key products will be revealed on 26 November. Although hidden by shadows for now, products teased by Asda's website include headphones, tablets and televisions, as well as non-tech goods such as garden sheds.
Discounts will be shared across a huge range of products, from consumer electronics, to a quad bike that Asda will sell for £3,000 less than its £6,500 list price.
In 2013 Asda, which is owned by US retail giant Walmart, lowered the prices on more than 500,000 products for Black Friday, which is held annually on the Friday following Thanksgiving. Despite being born in the US, the event has been adopted by UK retailers in recent years.
Asda queuer chaos and violence in 2013
Asda's 2013 Black Friday promotion descended into violence, as shoppers caused a stampede at a shopping centre in Northern Ireland, leading to one woman being taken to hospital with a suspected broken arm.
At one Asda store, where tablet computers were being sold for £49, queues began outside from 5am, while at another, a customer was tackled by security guards after trying to buy two 60in televisions. This year the supermarket's website says customers can only buy one of each product included in the sale.
Asda has drafted in 2,000 extra staff, included security guards, and will operate a special queueing system to cope with demand. Meanwhile, Tesco expects Black Friday to be bigger this year than Boxing Day, when the largest discounts are traditionally found.
Black Friday 2014 is expected to be the UK's biggest ever online shopping day, with up to £200m tipped to be spent in 24 hours, doubling last year's total.
Ayaz Alam, senior director of general merchandise at Asda, said: "This year, we've stepped it up a gear again and by working closely with Walmart - the godfather of Black Friday - we'll be bringing an even bigger and better sale to the UK than ever before."
For news on the latest Black Friday deals, check out the IBTimes UK live blog and our hub covering all of the best Black Friday in the UK.