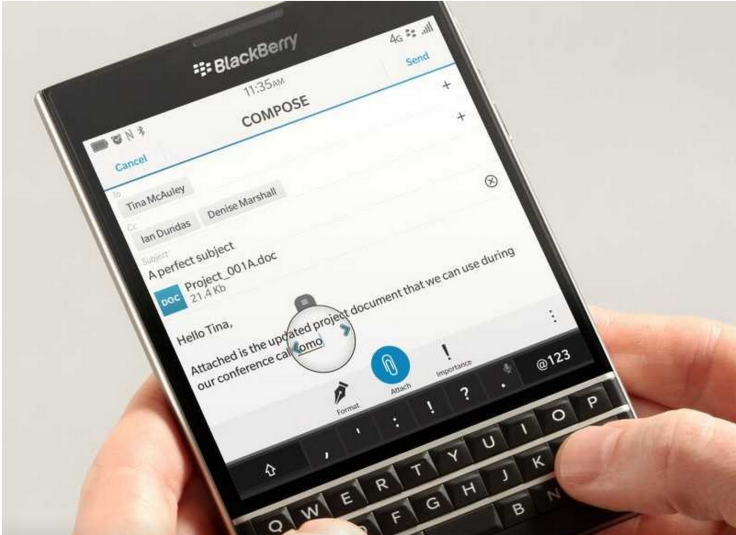 Users of Blackberry smartphones having the Blackberry 10 OS installed can check out their smartphones for the Blackberry 10.3.2 OS update which is now said to be on an active rollout path across the world.
A report published in OurBerries confirms the above development. According to the report, users of Blackberry 10 handsets can check out for the new update which is said to be rolling out in the form of a 369MB sized file via over-the-air (OTA).
The new update to Blackberry 10 users bearing version number BB 10.3.2.440 is expected to seed in phases so as to cover all BB users across the world. Hence, users are advised to check their devices regularly for the latest Blackberry firmware upgrade.
New enhancements
Blackberry's 10.3.2.440 brings along the following new functionality and enhancements:
Improved Camera experience: Blackberry had earlier stated that it would include new functionality, within the BB 10.3.2 OS update, so as to let users capture pictures better even in low-light conditions. Besides, users can check out for a new feature that reduces the overall blurring effect and incorporates better face detection mechanisms.
Enhanced Blackberry Calendar: Users should also notice a new enhancement to the Meeting Mode in their Blackberry Calendars. This feature automatically activates the built-in silent mode during meetings without users having to explicitly instruct their devices to go quiet every time during a meeting. Events listed in the users' Calendar can also be added to the ignore list.
Apart from the above key enhancements, users can also check out for the additional enhancements mentioned below:
Enhanced Blackberry Blend (Blackberry Blend 1.2): Users get to use a brand new spell check and the ability to reply directly from within Blend notification pop-ups and visual enhancements to file transfers.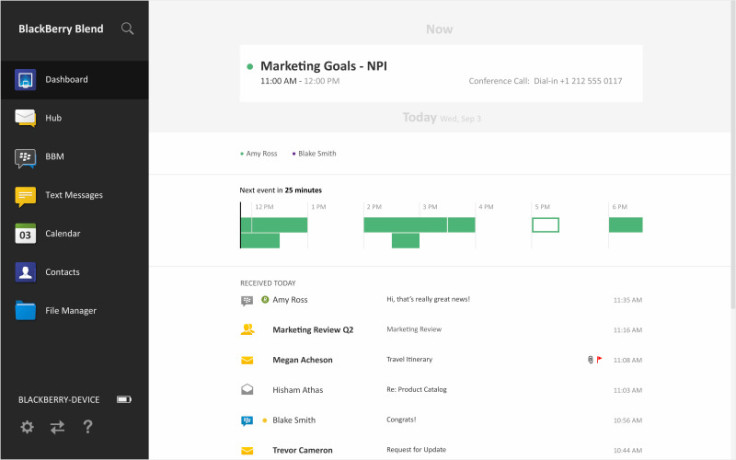 Enhancements in overall battery life and Blackberry Hub.
Blackberry Hub is an integrated interface that lets BB users access and respond to emails, interact on social networks and send/receive text messages. This UI differs from Android and iOS whose users would require opening individual apps to use emails, text and indulge in social networking.
Blackberry smartphone users can verify the above listed features in the new BB 10.3.2 OS update and let us know their experience, in the comments section below.