BlackBerry Classic review: Going backwards before moving forwards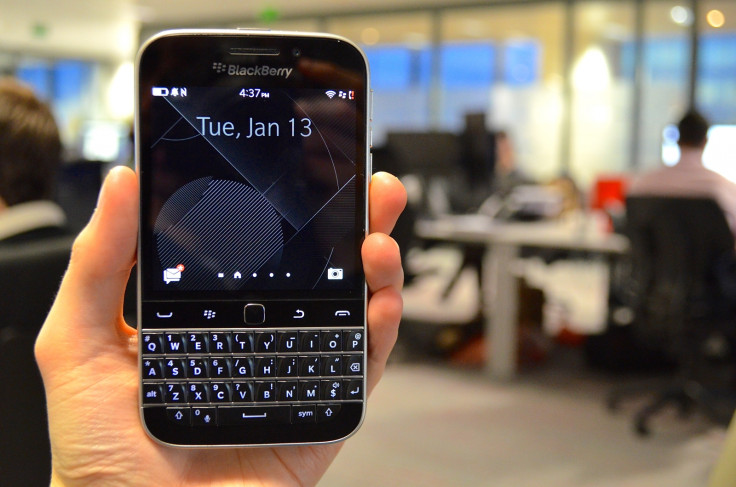 BlackBerry Classic key features:
3.5in screen with 720 x 720 resolution.
Physical keyboard; 'Tool Belt' buttons; and optical trackpad.
10.2mm / 177g.
Dual-core, 1.5GHz processor with 2GB RAM.
16GB storage, upgradable by up to 128GB via microSD.
Price as reviewed: £349.
---
BlackBerry Classic review:
---
Eight years on from Steve Jobs announcing the first iPhone, and giving the physical keyboard a kicking, BlackBerry has just released the Classic, a throwback to the company's glory days which it hopes will win back the hearts of defectors who once put clicky keys and trackpads above touch screens and gaming.
Has it worked? Can a step backwards take the company forwards, or is creating a phone for a tiny and shrinking group of fanatics the last thing BlackBerry should be doing? We spent a week using the Classic to find out.
---
BlackBerry Classic: Look and feel
---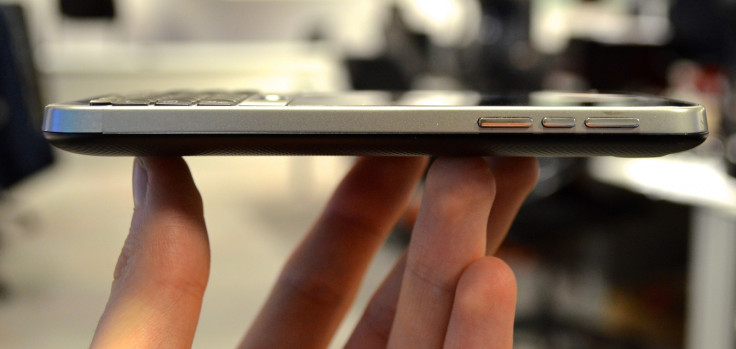 Instead of filling this review with cheap shots at how the Classic looks like something from a bygone age, I'll instead praise it for being more purposeful and businesslike than any other handset on the market.
Yes, the BlackBerry Passport, with its crazy square design, is another option for spreadsheet-tackling suit-wearers, but the Classic goes about its business without compromising for users who demand a cartoonishly large screen for video and gaming.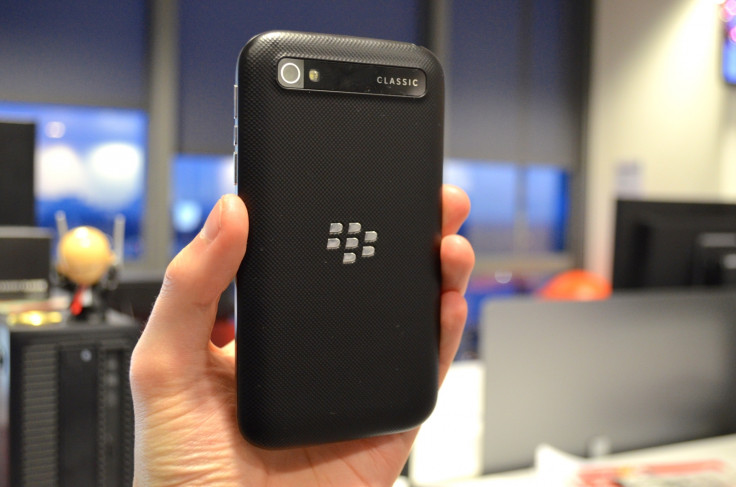 Despite only featuring metal on its edges, the Classic is surprisingly heavy at 177g (an iPhone 6 is 129g), but with the heft comes a sense of high quality for what is, at £350 SIM-free, a modestly priced smartphone.
The non-removeable plastic back leaves a little to be desired, but otherwise I can't really complain - the Classic looks and feels exactly as BlackBerry intended. It's a modern update to the ageing Bold 9900.
My only criticism is how the power/screen lock button is at the top of the phone, making it a stretch for users with small hands; I'd rather it was on the right edge by the volume buttons.
---
BlackBerry Classic: Screen
---
Eight years ago we all thought the iPhone's 3.5in screen was massive, but now that we're comfortable with much larger offerings from Apple, the equally sized BlackBerry feels cramped. This isn't helped by the Classic's square screen ratio, but a resolution of 720x720 and pixel density of 294 per inch are respectable enough and produce a sharp, accurate and well-lit image.
Being square, widescreen video is never going to look great on the BlackBerry Classic, but that simply isn't the point of this handset, which is more at home with email and presentations than cat gifs and YouTube.
---
BlackBerry Classic: Software and performance
---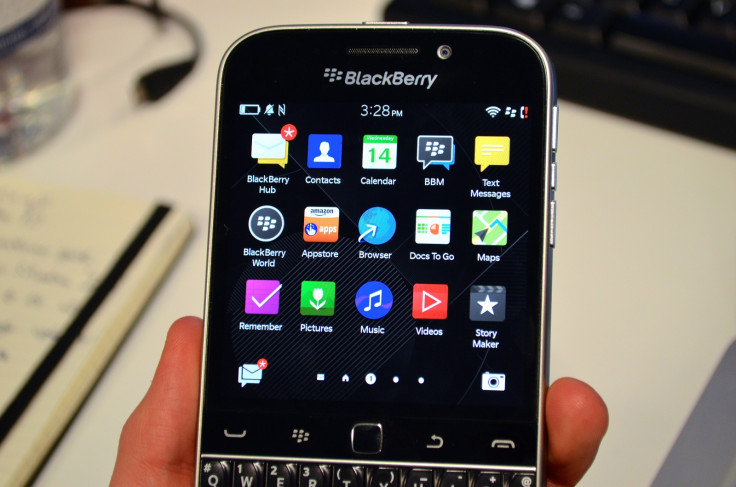 Running BlackBerry 10.3, the Classic has a dual-core 1.5GHz processor with 2GB of RAM and 16GB of storage, which is expandable by up to 128GB via a microSD card slot. It isn't the newest processor - or the fastest - and although flicking through the home page and app selection is smooth, the overall experience is disappointing.
Aware that its own BlackBerry World app store selection is pitiful, the company has drafted in help from Amazon's store, which gives users access to a catalogue of Android titles to install on the Classic. Sadly, there isn't much here to get excited about and I found the experience often felt slow and clunky, as if playing games or flicking through Facebook are things the Classic is inherently uncomfortable with. It isn't smooth and I regularly ran into lengthy loading screens in a variety of apps.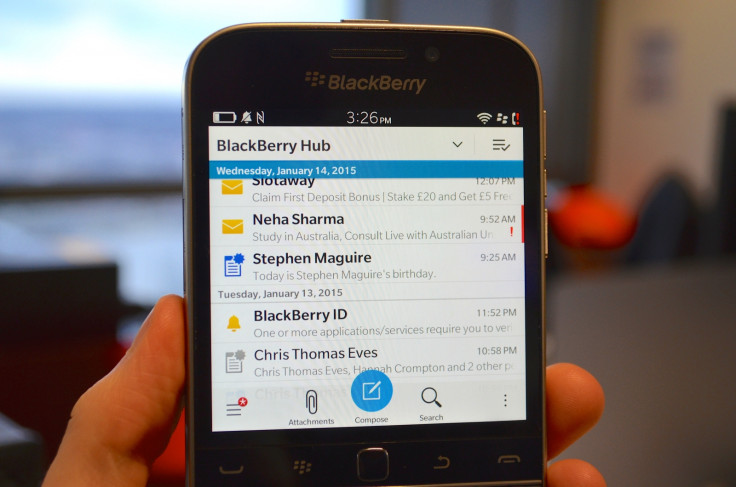 The all-seeing hub was one of Blackberry 10's standout features when it launched in early 2013, but log in with everything - email, Facebook, Twitter, Google, LinkedIn - and it quickly becomes a mess of unread notifications and lost emails. It takes a lot of work to keep on top of it all, and that's without even adding my work email account.
Cameras have never been BlackBerry's strong point and the Classic doesn't change that. The 8-megapixel sensor produces average photos and is frustratingly slow to focus. I liked being able to take photos with a press of the trackpad, but there isn't much else to write home about here.
A BlackBerry hallmark that thankfully remains is good battery life. I could reliably get two full days out of the Classic before reaching for the charger.
---
BlackBerry Classic: Keyboard and trackpad
---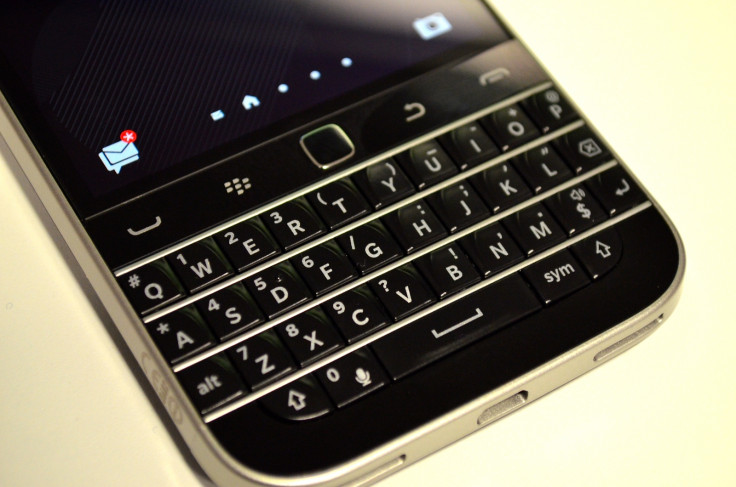 And so to the Blackberry Classic's raison d'être - all those buttons. The physical keyboard has just about survived through Blackberry's near-extinction in recent years, featuring on the Q10, Q5, and more recently on the Passport. But now its sidekick - known to BB fans as 'The Toolbelt' - is back, packing send and end call keys, a back key, and the antiquated optical trackpad.
I like having a physical end call/cancel button to get me back to the home screen with one press, and clicking the trackpad is a convenient way to take one-handed photos. Having never owned a BlackBerry (I've instead used iPhones since 2007), I found the trackpad less appealing, although BlackBerry power users will no doubt get their kicks from flicking through email without touching the screen.
After a week with the Classic I still found the trackpad a less comfortable option to swiping the screen, but that being said the pad offers some neat tricks to select multiple items at once, although I suspect only veteran BlackBerry users would know about them.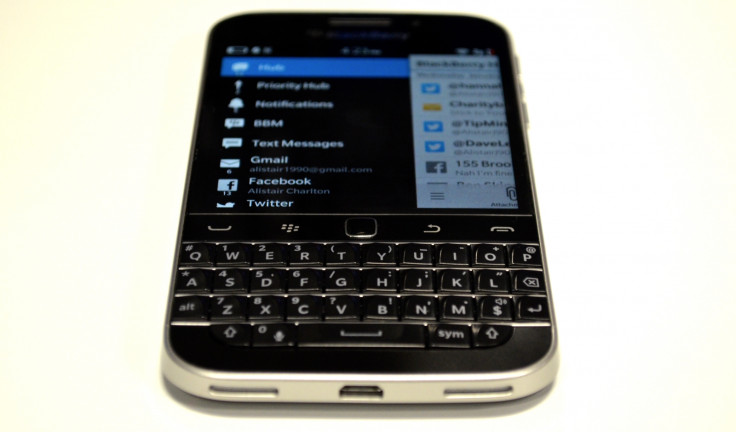 The keyboard is as good as it ever was, with tactile clicks, good auto-correct, and enough texture to make feeling your way around easy. It's a much better keyboard than the BlackBerry Passport, which felt too wide and too short; adding a fourth row of physical keys instead of relying on adding rows to the touchscreen makes the Classic a more comfortable and intuitive experience.
---
BlackBerry Classic: Verdict
---
If you must have a smartphone with a physical keyboard, then the Blackberry Classic is your best (and almost only) option. The Passport benefits from a bigger screen and quirky design, but the vast size means it's impossible to use in one hand, and cumbersome even in both.
The Classic was never meant to be anything more than fan service. It's highly unlikely that any iPhone or Android owners will switch to this phone, but for businesses looking to upgrade their fleet of ageing Bold 9900s, the Classic makes for a safe and familiar proposition.
Ultimately, that's all the Classic can ever really be.
BlackBerry Classic Scores:
Design: 8/10 - Attractive and familiar, the Classic follows its mission statement to a tee, but feels at odds to everything else.
Build quality: 8/10 - The Classic feels like it was built to last, but that also makes it heavier than most.
Screen: 7/10 - Square and small, but that was always the plan and the quality is actually quite good.
Software: 6/10 - Poor app selection and mediocre performance, this is where the Classic falls down.
Camera: 6/10 - Fairly underwhelming and often slow, the camera does little to impress.
Overall: 7/10 - The Classic does everything BlackBerry set out to achieve, but that unfortunately means it swims against a strong tide.
The Good:
Neatly packaged and impressive build quality.
Keyboard and Toolbelt buttons are perfect - for those who want them.
Battery is always good for two days.
The Bad:
Square screen feels cramped.
App selection is poor.
Slow camera.
© Copyright IBTimes 2023. All rights reserved.