Canadian smartphone maker BlackBerry has announced a $1bn operating loss for the last quarter and announced 4,500 layoffs.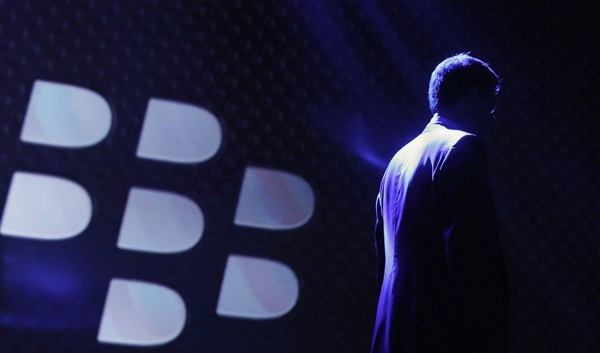 Struggling smartphone maker BlackBerry has announced results for the second quarter of 2013 ahead of schedule, saying it expects to record an operating loss of between $950 million (£593m) and $995m. The vast majority of this loss is attributable to unsold BlackBerry Z10 smartphones. The rest of the loss is attributable to a $72m restructuring loss.
It also revealed that it would be cutting 4,500 jobs worldwide, which represents 40% of the company's workforce.
In a statement the company said it shipped just 3.7 million phones in the three months to the end of June and "most" of these were older BlackBerry 7 devices.
Shares in BlackBerry closed down over 17% at $8.70 following the announcement.
Despite a high profile launch of BlackBerry 10 in January this year, the company has failed to capture a significant amount of the smartphone market.
Strategic options
BlackBerry is going through a huge period of transition at the moment, announcing last month that it was setting up a special committee to look at alternative strategies for the future of the company including a possible sell-off of the brand.
The company said on Friday that it would continue assessing all strategic options.
The company on Friday said it would be moving away from the consumer market currently dominated by Apple and Samsung. BlackBerry says that from now on it would be "focusing on enterprise and prosumer-centric devices, including 2 high-end devices and 2 entry-level devices"
Going forward
CEO Thorsten Heins said: "Going forward, we plan to refocus our offering on our end-to-end solution of hardware, software and services for enterprises and the productive, professional end user. This puts us squarely on target with the customers that helped build BlackBerry into the leading brand today for enterprise security, manageability and reliability."
Last year Heins begun a widespread cost-cutting plan aimed at cutting $1 billion from the company's books, a programme which included shutting down several manufacturing facilities as well as job cuts.
As of March of this year (the last time figures were publicly announced) BlackBerry had 12,700 employees, down from almost 18,000 just two years previously.