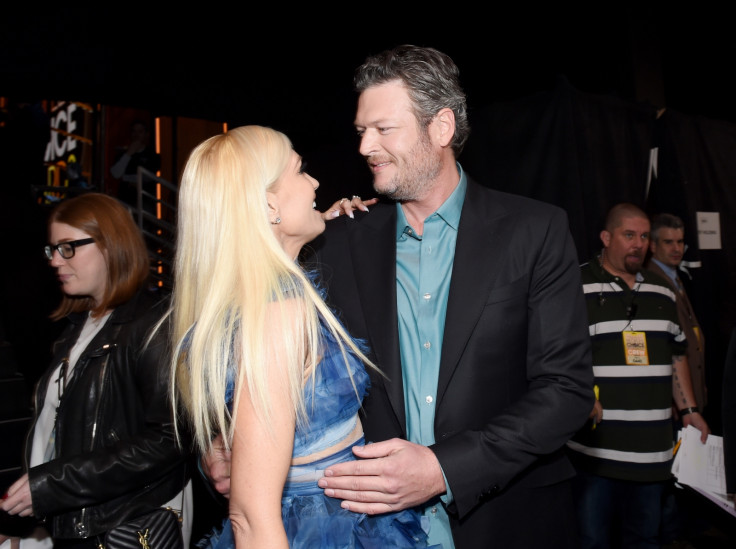 Blake Shelton made a rather racy comment about what he wants to see his girlfriend, Gwen Stefani, wearing.
Speaking to People Magazine, the Voice Coach admitted that he wants to see Stefani in just his plaid shirt. He told the outlet, "When you're Gwen you don't call dibs, you just go get what you want. You know? So she's welcome to anything in my closet."
He playfully went on to add, "Think some of those plaid shirts she will look really cute in. Hopefully, it's my plaid shirt that she puts on and just the plaid shirt. You know what I'm talking about?" The couple has been dating since November 2015, after meeting on the sets of the singing reality show, The Voice, and their romance is going strong since then.
The country singer also shared details about his clothing line – BS by Blake Shelton – which features Shelton modelling his collection of button-ups, vests and jackets, and price starts at $39 [29.82 £]. He said, "It's the best clothes being made, [in terms of] quality and taste, and you're an idiot if you don't buy this stuff."
He added, "There's nothing I hate more than a photo shoot. It shows you how invested I am in this clothing line and passionate about it that I even came and did a photo shoot for it. It's like, well, I want to have some clothes that are mine, I better put them on and take some pictures.
His collection mostly includes Shelton's favourites easy-to-wear masculine basics that pairs well with jeans. The God Gave Me You crooner candidly admitted that he's not a fashion guy.
He said, "Maybe people do think of clothes when they think of me. They probably think, 'Wow, he wears the same clothes all the time!'"
"Adam [Levine] gives me crap about it on [The Voice], but I know what I like. You can work in this shirt or you can go to church in it—that's how I see it," the 41-year-old singer explained.