Blast near polio eradication team kills police official in Pakistan
The constable succumbed to injuries while being taken to hospital.
A police constable has died on Tuesday (25 October) after a bomb exploded near a polio eradication team on the outskirts of Peshawar in Pakistan. The constable succumbed to injuries on the way to the hospital, a spokesperson for the Lady Reading Hospital said.
According to an Express Tribune report, the policeman was near the Muslim Children Academy School inspecting security measures when the blast occurred. He was deployed for the protection of polio workers, whose lives are under constant danger, the station house officer of the Daudzai police station, said.
Attacks by militant groups targeting polio workers are very common in Pakistan. However, they have become more frequent after the Central Intelligence Agency (CIA) staged a fake vaccination drive to help track down Al Qaeda's former head Osama Bin Laden in 2011.
In September, a similar bomb attack killed at least four policemen and injured five civilians. District police officer Charsadda Sohail Khalid had said the explosion occurred on the first day of Islamabad's week-long anti-polio campaign.
The policemen were guarding the region when an explosive device that was kept in a pressure cooker went off, Khalid had told the Express Tribune in September.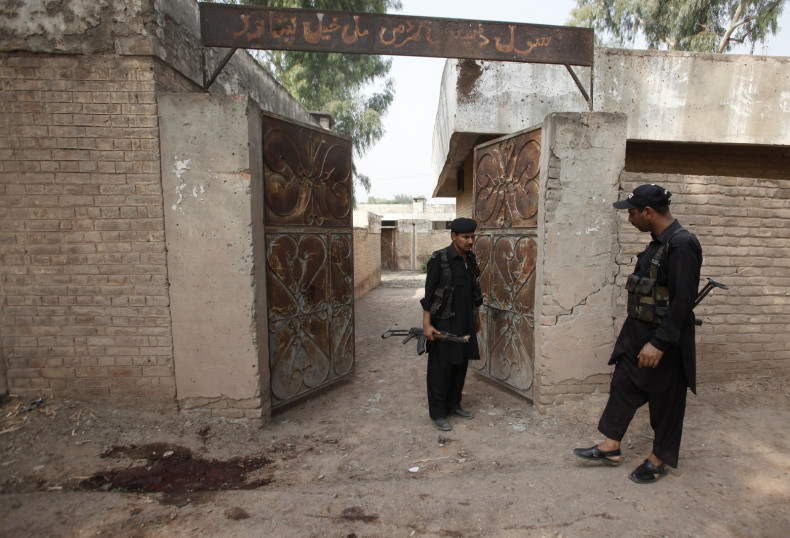 In an unrelated incident, a terror attack at a police training hostel in Quetta, Balochistan, killed up to 59 police trainees on Tuesday. Pakistani authorities have said they suspect the Sunni extremist group Lashkar-e-Jhangvi to be behind the assault.