Blizzard pulls sexualized 'Overwatch' victory pose after fans complain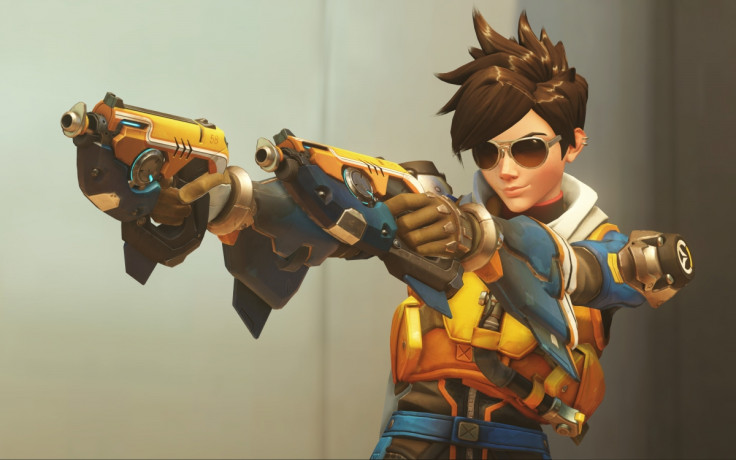 Game developer Blizzard has decided to remove a controversial victory pose from upcoming multiplayer shooter Overwatch, after fans complained that it needlessly sexualised a female character named Tracer. The decision has already sparked a debate in gaming world, with some claiming the choice to do so was a form of censorship.
The victory pose in question involves the character turning her back to the camera in an "over-the-shoulder" pose with her gun raised, giving players a rather conspicuous view of her backside clad in skin-tight leggings. The pose is part of Overwatch's unlockable content which can be purchased or unlocked through the game's progression system.
One player who participated in the early beta test version of the video game took to the game's forum to share their thoughts. They complained that the optional victory pose "reduces Tracer to another bland sex symbol."
"What about this pose has anything to do with the character you're building in Tracer?" said the player who goes by the handle Fipps. "It's not fun, it's not silly, it has nothing to do with being a fast elite killer."
Fipps was also quick to add that the pose – while appropriate for other characters like French assassin Windowmaker – does not suit time-bending teleporter Tracer because she "isn't a character who is in part defined by flaunting her sexuality." Fipps also mentioned that the pose was particularly upsetting because her own young daughter idolises Tracer and seeing her pronounced pose sends an odd message that is not in keeping with the character's traits or the image Blizzard built for her.
"This pose says to the player base, oh we've got all these cool diverse characters, but at any moment we are willing to reduce them to sex symbols to help boost our investment game."
Fipps's post, predictably, sparked a mostly civil debate on the forum that exploded with comments that both support and argue against the player's stance.
Game director Jeff Kaplan soon took to the forum and said: "We'll replace the pose. We want *everyone* to feel strong and heroic in our community. The last thing we want to do is make someone feel uncomfortable, under-appreciated or misrepresented. Apologies and we'll continue to try to do better."
Blizzard's changes paired with Kaplan's statement, however, brought up questions of sexism and censorship in video games – both hot-button topics in the industry.
On 29 March, Kaplan released another statement on the forum.
"While I stand by my previous comment, I realise I should have been more clear," Kaplan said. "As the game director, I have final creative say over what does or does not go into the game. With this particular decision, it was an easy one to make—not just for me, but for the art team as well."
"We wouldn't do anything to sacrifice our creative vision for Overwatch, and we're not going to remove something solely because someone may take issue with it," added Kaplan. "Our goal isn't to water down or homogenise the world, or the diverse cast of heroes we've built within it. We have poured so much of our heart and souls into this game that it would be a travesty for us to do so."
While some critics of the changes suggested that Blizzard's decision could be a slippery slope for the publisher's creative freedoms if it decides to succumb to community demands, Kaplan disagreed.
"We understand that not everyone will agree with our decision, and that's okay," said Kaplan. "That's what these kinds of public tests are for. This wasn't pandering or caving, though. This was the right call from our perspective, and we think the game will be just as fun the next time you play it."
Overwatch is currently in a closed beta process and will hit stores on 24 May for PlayStation 4, Windows PC, and Xbox One.
© Copyright IBTimes 2023. All rights reserved.