Bobbi Kristina Brown's family have slammed reports suggesting they will feature in a reality TV show documenting the 21-year-old's fight for life.
The reality TV star and daughter of the late Whitney Houston and Bobby Brown, has been in a medically induced coma at Emory University Hospital in Atlanta, Georgia, since January 31, when she was found face down and unresponsive in a bath tub in her Georgia home.
TMZ had earlier claimed that at least three relatives of the 21-year-old's father Bobby Brown have participated in the unnamed show, which shows the family coming to terms with Bobbi Kristina's condition.
The singer's lawyer Christopher Brown issued a statement refuting the claims saying: "Yet again, TMZ has chosen to engage in false news reporting. There is no Brown family reality show that is in production which chronicles Bobby Brown, Bobbi Kristina or the medical emergency she presently faces at Emory Hospital. These reports are irresponsible and Warner Brothers as the owner of TMZ, should be ashamed to publish such nonsense, particularly one day before Bobbi Kristina's birthday.
"Bobbi Kristina and Bobby Brown are dealing with enough right now. The fact that TMZ/Warner Brothers has decided to inject negativity into their lives at this critical time is plain insanity," he added.
The family have been the focus of speculation following revelations of alleged domestic disputes and conflict between family members since the tragic incident.
Bobbi Kristina was found in the bath by her 'husband' Nick Gordon. The two announced their engagement in 2012, however Bobby Brown denied his daughter was ever married.
Following reports of unexplained bruises on Bobbi Kristina's body, a criminal investigation was launched, however Gordon denies any wrongdoing. He has since claimed that he has been banned from seeing his girlfriend in hospital after lawyers for the Brown family told Gordon he will not be allowed at her bedside until he reveals exactly what transpired between them the evening before the incident.
Gordon responded by launching a Twitter rant against Bobby Brown warning that Bobbi Kristina will hate her father when she wakes up. "I don't know why you won't let me see her. Grow up. Your daughter is going to hate you when she wakes up," he wrote.
He alleged that he has taken care of his girlfriend '24/7' since her mother died in 2012 adding that her father had only seen his daughter four times after Whitney Houston's death in tragically similar circumstances. "Bobby seen his daughter 4 times in the last 5 yrs." He added: "'Now him and his family want Whitneys $$$ which belongs to Krissi or Cissy."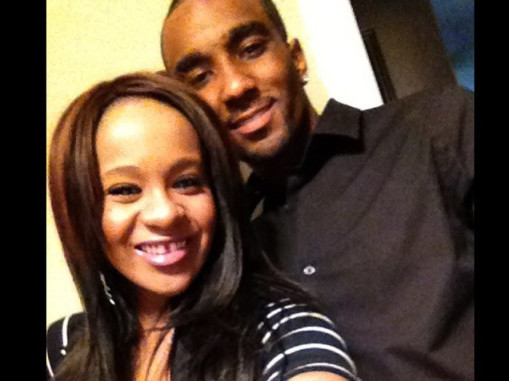 On the eve of Bobbi Kristina's birthday, Gordon turned to Twitter again to express his despair.
"Happy Birthday baby I wish I was there with you to hold you and be by your side," he wrote. "I'm Close to you baby. I'm so hurt I wanna do myself in, I know I have to strong." (sic)
Doctors attempted to take Bobbi Kristina out of her medically-induced coma last week, however she started having seizures as they began taking her off her medications.
It was then decided to keep her in the coma.