Bobbi Kristina Brown: Nick Gordon 'in bed with another woman as Whitney Houston's daughter lay in bathtub'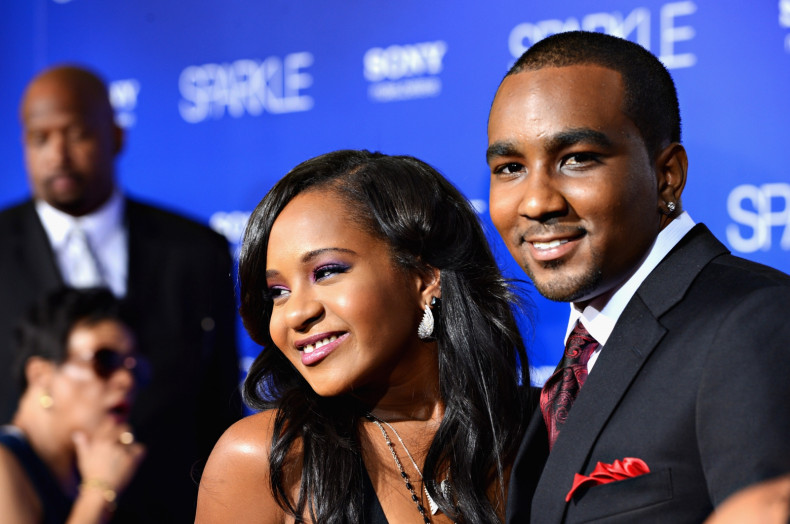 As amendments are made to a lawsuit surrounding the death of Bobbi Kristina Brown, new revelations allege that not only is it likely that there were two other people present on the night that she slipped into a coma but also that Nick Gordon might have been cheating on his long-term girlfriend around the time.
According to the Daily Mail, photographs have emerged that show Gordon escorting Danyela Bradley – a friend that had supposedly been visiting Brown's townhouse the day she was found unconscious – out North Fulton Hospital on 1 February. This was the day after Brown was sent to the Atlanta-based hospital after she was found. Bradley is said to have been spotted leaving the hospital in a wheelchair at around 1pm, appearing drowsy as she slumped over one side of the chair in the images.
While it remains unknown as to whether Bradley was actually admitted to the hospital that night due to patient records being confidential, the establishment is known to insist that every patient who is treated exits via wheelchair upon release for safety reasons. Although the hospital also told Inquistr that visitors are also allowed to use the wheelchairs if they have a genuine need for them.
Just over a week ago, the lawsuit surrounding Brown's estate was amended when accusations arose that claimed Gordon had given his girlfriend a "toxic cocktail" on the night that she was found in the bathtub before attempting to drown her at their Georgia home.
Reports have now surfaced claiming that a "white girl" was lying on the bed in the master bedroom as the alleged altercation between Gordon and Brown unfolded. As apparently told by the lawsuit, Gordon emerged from the bathroom wearing different clothes, laid his head on the ankle of the woman in the bed and said: "Now I want a pretty little white girl like you." The woman remained unnamed in the papers but it has been alleged that Bradley was staying at the house at the time this was meant to take place.
Earlier in August , Brown's former roommate Mason Whitaker accused Bradley and boyfriend Max Lomas (who is also supposed to have been at the scene) of being involved with Brown's death. She claimed that not only were the couple present when Brown was found unconscious, they also urged her to try heroin a month beforehand. The investigation as to what really went on that night remains ongoing.