Bobbi Kristina Brown: Nick Gordon sends 'suicide tweets'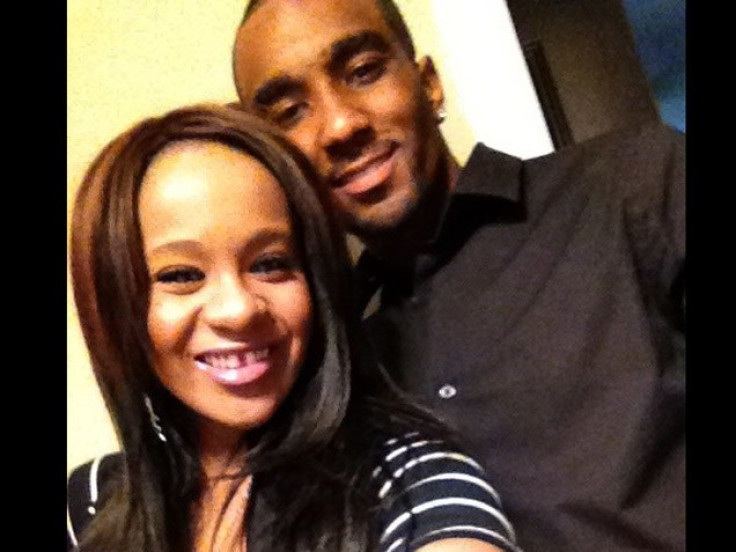 Nick Gordon has sparked concerns for his well-being after he posted several suicidal tweets on Twitter on the eve of girlfriend Bobbi Kristina Brown's birthday.
Bobbi Kristina, who turns 22 today, remains in a medically induced coma at Emory University Hospital in Atlanta, after she was found face down and unresponsive in a bath tub in her Georgia home on 31 January.
In a series of despairing tweets Gordon said: "Happy Birthday baby I wish I was there with you to hold you and be by your side," he wrote. "I'm Close to you baby. I'm so hurt I wanna do myself in, I know I have to strong." (sic)
Fans and friends of Gordon responded with concern. "Nick just chill out. Ask God to help you," wrote one worried follower. Another wrote: "Do you know how mad BK and WH would be at you? Stop talking like that! You are way stronger then you think man."
Gordon, who found her in the bath and administered CPR, alleges that he has been banned from seeing his girlfriend by her family since the incident.
I'm so hurt I wanna do myself in, I know I have to strong

— Nick Gordon (@nickdgordon) March 4, 2015
Following reports of unexplained bruises on Bobbi Kristina's body, a criminal investigation was launched, however Gordon denies any wrongdoing. Lawyers for the Brown family allegedly told Gordon he will not be allowed at her bedside until he reveals exactly what transpired between them the evening before the incident.
Gordon responded by launching an earlier Twitter rant against Bobby Brown. "I don't know why you won't let me see her. Grow up. Your daughter is going to hate you when she wakes up," he wrote.
He alleged that he has taken care of his girlfriend '24/7' since her mother died in 2012 adding that her father had only seen his daughter four times after Whitney Houston's death in tragically similar circumstances. "Bobby seen his daughter 4 times in the last 5 yrs." He added: "'Now him and his family want Whitneys $$$ which belongs to Krissi or Cissy."
The couple had earlier announced their engagement and described each other as husband and wife, however singer Bobby Brown denied they were ever legally married.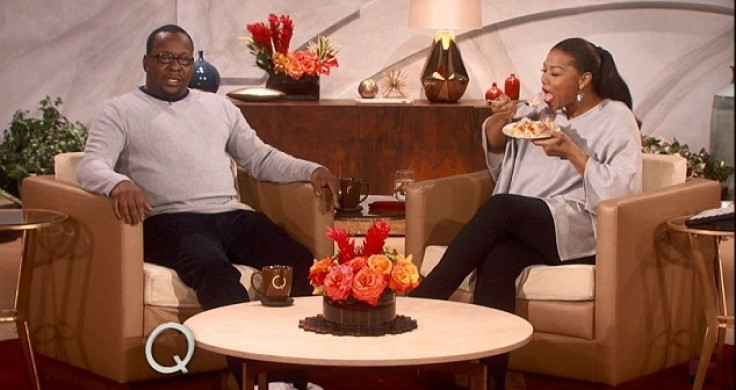 The worrying tweets emerged as Sony Pictures came under fire for broadcasting a pre-recorded interview with Bobby Brown on the Queen Latifah Show. The segment was accompanied by a brief on-screen note that the interview was 'previously recorded' however, the allusions to Bobbi Kristina were clearly insensitive.
Bobby Brown appeared on the talk show to promote his barbecue sauce - and during the interview talks about his daughter. He says: "Bobbi Kristina, who everybody knows, she's doing really well. Working on her music, I'm so proud of her. I am so proud of her. She has the voice of her mother and the legs of her father."
The interview was recorded prior to her current condition, but the decision to air it will be seen by many to be in bad taste in view of Bobbi Kristina's current condition.
Last week, doctors attempted to take Bobbi Kristina out of her medically-induced coma, however she started having seizures as they began taking her off her medications.
While she remains in a coma, relatives from both sides of her family have gathered at her bedside to mark Bobbi Kristina's birthday. Bobby Brown and his wife, Alicia Etheredge invited several members of the Brown family to join them, along with the Houstons for the birthday vigil.
Filmmaker Tyler Perry and Bobby's brother Tommy were among the family and friends who joined them at Emory University Hospital on 5 March as they continue to pray for her recovery.
© Copyright IBTimes 2023. All rights reserved.