Bobbi Kristina Brown: Whitney Houston's daughter sued over car crash as she remains unresponsive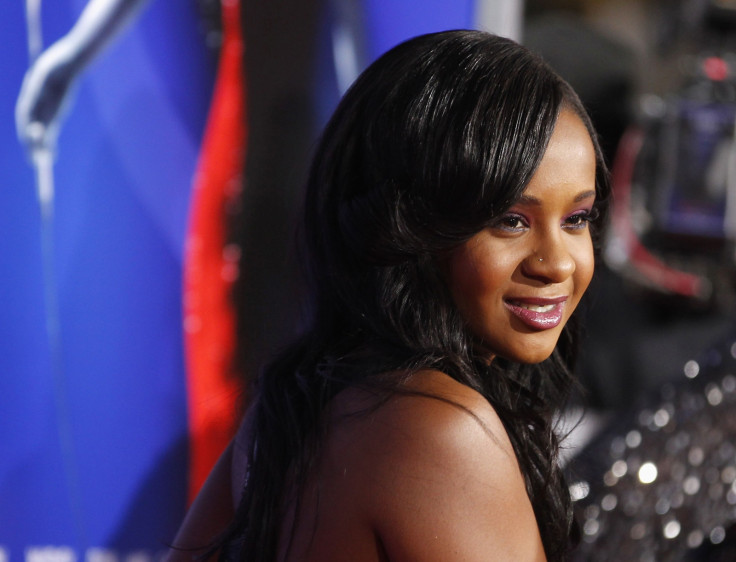 Bobbi Kristina Brown is being sued by a Georgia man, who claims he was severely injured in a car crash involving the 22 year old.
Russell Eckerman has filled a $730,000 (£467,000) lawsuit against the only daughter of late singer Whitney Houston over a collision that occurred in January, three days before she was found unconscious in bathtub.
The 41 year old alleges that Bobbi Kristina was speeding and tailgating a car in Fulton County when she lost control of her 2005 Liberty Jeep and collided into his Ford Taurus on 27 January.
In legal papers obtained by CBS News, Eckerman claims to have suffered multiple spinal, skull and facial fractures and states he had to be placed in a medically-induced coma in the wake of the accident.
Eckerman is also suing the Ford Motor Company, claiming his airbag did not deploy properly and his seat belt failed to protect him. He believes that both parts were "defective" In the same lawsuit, he also names a third driver as another defendant, Danyela Bradley, for negligent driving.
Bobbi Kristina was found unresponsive at her home in Roswell, Georgia, shortly before the third anniversary of her mother's death. On 25 June, the aspiring actress was moved to hospice care having spent two months at Georgia's Emory University Hospital and a further 10 weeks at the DeKalb Medical facility.
Confirming the move, her aunt Pat Houston said: "Despite the great medical care at numerous facilities, Bobbi Kristina Brown's condition has continued to deteriorate. We thank everyone for their support and prayers. She is in God's hands now."
Eckerman's lawsuit comes days after a lawsuit was filed by Bobbi Kristina's conservator Bedelia Hargrove accusing her boyfriend Nick Gordon, 25, of assaulting the reality star. The suit alleges that Gordon withdrew Bobbi Kristina's money without authorisation, dragged her upstairs by the hair, and knocked out her teeth in an altercation that occurred after she told him she wanted to end the relationship.
Prosecutors in Fulton County also confirmed that there is an ongoing criminal investigation into the circumstances around Bobbi Kristina being taken to hospital.
© Copyright IBTimes 2023. All rights reserved.