Aviation giant Boeing has said it will scale back production of its largest jet airliner, the 747-8, as demand for the jumbo aircraft falls. The US company said it planned to halve the rate it builds the aircraft from 12 per year to six from September 2016.
Boeing will take a $569m (£399m; €527m) after-tax charge on its fourth-quarter earnings as a result of the slowdown in demand for the model. The four-engine 747-8 is among the largest commercial aircraft built globally and the longest passenger plane in the world.
But the jumbo jet is not as fuel efficient as smaller, twin-engine models, resulting in the model being more widely utilised as a freighter rather than as a passenger carrier. Ray Conner, chief executive of Boeing Commercial Airplanes, said in a statement: "Global air passenger traffic growth and aeroplane demand remain strong, but the air cargo market recovery that began in late 2013 has stalled in recent months and slowed demand for the 747-8 freighter.
"While we remain confident in the 747-8's unique value-proposition and an upcoming replacement cycle for late-model 747-400 freighters, we're taking the prudent step to further align production with current market requirements."
Boeing's share price closed 1% higher at $124.60 in New York on 22 January.
Cost-cutting
A sluggish global economy has led to lower demand for air freighters, with more cargo being shipped by sea. Data released by the International Air Transport Association on 11 January showed global air freight volumes were down 1.2% from a year ago in November.
This was in contrast to global passenger traffic, which jumped 5.6% year-on-year in the same period. "We are closely monitoring the air cargo market as we work to win additional orders to support ongoing future production," said Greg Smith, Boeing's chief financial officer.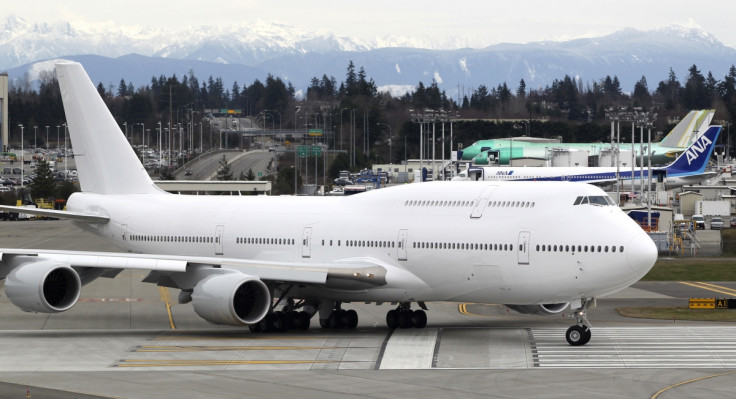 "At the same time, we continue to aggressively drive productivity to lower costs across our production system to offset the current market challenges."
Boeing had previously announced that the rate it built the 747-8 would drop from 1.3 per month to one per month from March 2016. The company will publish its fourth quarter results on 27 January.