A Polish couple who were killed in the Manchester terror attack posted a tragic final selfie minutes before the explosion at an Ariana Grande concert.
Marcin Klis, 42, and Angelika Klis 39, posed for the heartbreaking photo as they headed for the Manchester Arena to pick up their children.
The couple from North Yorkshire had dinner at a nearby restaurant before making their way to the foyer where they expected to meet their daughters.
However they were among 22 people who were killed as terrorist Salman Abedi, detonated a home made bomb as people left singer Ariana Grande's Dangerous Woman show in the 21,000-seater Manchester Arena on 22 May.
Their daughters, Patrycia, 12, and Alex, 20 issued a desperate appeal to find their parents in a post shared on Facebook writing: "Anyone who is in any safe place or hospital in Manchester, if anyone comes across my parents please please let me know as they've been missing ever since the attack."
However the couple were confirmed dead this morning Mail Online reports. Polish Foreign Minister Witold Waszczykowski confirmed the tragic news saying: "The parents came after the concert to collect their daughters and unfortunately we have information that they are dead. The children are safe."
A friend of the family said the girls were inconsolable and in a state of shock following the double tragedy. "It's just so sad - these girls are now orphans. It is now down to Alex to look after her sister, you never expect it to happen on your doorstep.
"They are just crying and crying, we're all sad - we've almost run out of tears now. It's a mixture of shock and hard to understand how these girls went to a gig while their parents waited for them at the exit to take them home safely."
"The family were just a loving and perfect family - they would do anything for you. Honestly, they were perfect. It's absolutely horrible - who would have thought that would happen? At a gig of all places.
"We've been waiting and waiting to hear from the police and were told last night that they had both died. We knew that the longer it got, it wouldn't be good news."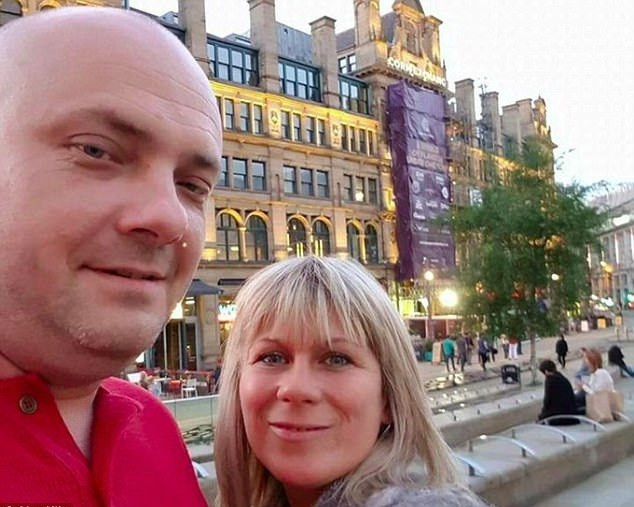 Neighbour Donna Kellaway has set up a GoFundMe page for the girls. She wrote: "Alex and Patrycia tragically lost both parents in the Manchester attacks. There are no words to describe what they must be going through.
"I know money will do nothing to ease their pain, but I hope the community can raise something for these girls that will help them financially at this terrible time."
As investigations into the deadly terror attack continue, police confirmed they are seeking possible accomplices of terrorist Salman Abedi who police believe may have been operating as part of a wider terror cell.
The father of Abedi has been arrested in Libya. The detention of Ramadan Abedi on Wednesday (24 May) comes just hours after he claimed his son was innocent and that he had been planning a pilgrimage to Saudi Arabia.