Brendan Rodgers has made a habit of making others wonder what could have been. When leading out Swansea City at Wembley for the Championship playoff final, and inspiring The Swans to their first top flight return in 28 years against a Reading side who had dismissed him 17 months previous, he gave Royals owner John Madejski a kick in the teeth to go with the disappointment of missing out on promotion.
On the final day of the 2011/12 Premier League season, Rodgers' further enhanced his reputation as Danny Graham's late goal helped beat Kenny Dalglish's Liverpool. Having lost in the FA Cup final the previous week, missed out on Champions League qualification and subsequently seen Everton finish above them in the end of the season standings for the first time since 2005, The Reds' owners took swift action, and unlike Madejski, were not going to allow Rodgers to slip through their fingers.
Away from a style that has sparked generous comparisons with Barcelona's brand of passing football, Rodgers has served an apprenticeship that would grace any Curriculum Vitae.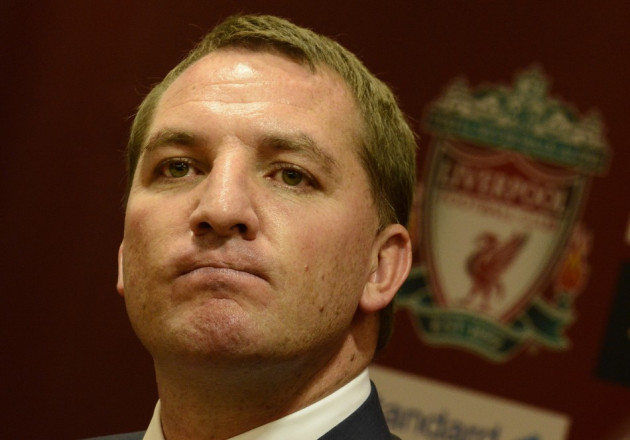 Spells coaching the Reading and Chelsea youth teams; the honing ground for some of the country's finest young players such as Alex Pearce and John Terry, gave him a backbone of experience as well as exposure to one of world football's most successful modern day coaches; Jose Mourinho.
The two-time European Cup winner took just four months to appreciate Rodgers' football philosophy and was immediately handed a premier role in Chelsea's youth set up, working with, among others; Scott Sinclair and Josh McEachran.
It was no surprise that after four years at Stamford Bridge, Rodgers' success was starting to makes waves beyond the youth ranks. A club whose youth policy fitted with the 39-year-old's skills; Watford, came calling.
While the demands of coaching had seen Rodgers emerge with flying colours, his management credentials had yet to be put to the test. In a division where The Hornets' reserves were always limited, a mid-table finish in his opening campaign represented a solid start.
With experience of his football ethos and now convinced of his managerial skills, Reading came calling with a replacement for Steve Coppell, and promotion back to the Premier League, in mind.
The proposition of immediate goals, with little emphasis on development, hindered Rodgers' progress, while the burden of winning his first promotion saw him last just four months.
Swansea provided a happy medium for Rodgers, an environment that saw his players ably execute his playing style in his first season at the Liberty Stadium. Any fears of Rodgers' ability to build a team using the transfer market, and make his philosophy succeed in the Premier League have been firmly dismissed during the last campaign.
His skills lend themselves to a long-term project, and in Liverpool, whose problems are no quick fix, he has the ideal venue to showcase his talents.
Rather than demanding qualification for the Champions League, Liverpool's owners Fenway Sports Group want to see a manager who appreciates the club's aims. Admirably so, but Kenny Dalglish never grasped the importance of European qualification, instead focusing on silverware; an ideal taken from his first spell as manager at Anfield which no longer translates in the modern day football vortex.
"It's absolutely critical that we get it right and we move forward," managing director Ian Ayre said.
"The Champions League is where the football club has to be. It's where everyone wants it to be. When John Henry and Tom Werner arrived, they said they wanted to be winning the league.
"It won't happen overnight. Nobody is kidding themselves. But you have got to be heading in that direction. You can only live on history of success for a certain amount of time."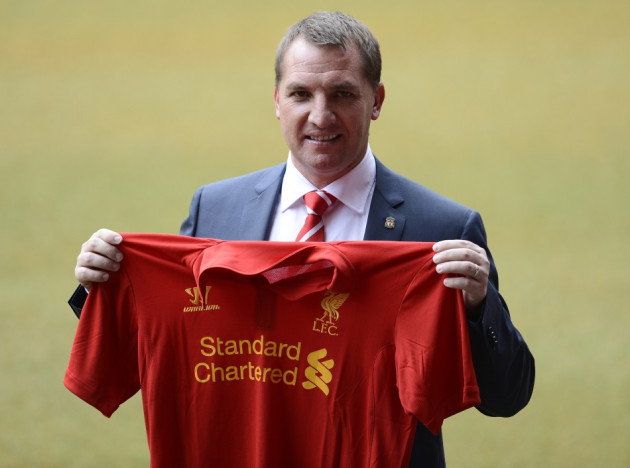 The three-year deal Rodgers has reportedly been handed represents time for progression to be achieved, but carries a defined goal. If FSG stay true to their word, then a three-year ultimatum to reach Europe's premier club competition is the realism some football owners can learn from.
However, his biggest challenge comes not in convincing his superiors that the club's trajectory of improvement can result in a return to the Champions League, but in pursuading the Merseyside faithful that he is not just the flavour of the month.
With Dalglish's potential return working to undermine the tenure of Roy Hodgson, any despondency over the Scot's sacking after just a year in permanent charge, following a brief caretaker spell, could work to disrupt Rodgers' honeymoon period.
In addition, while Liverpool's owners might advocate a long-term strategy, are supporters unlikely to be as tolerant of another season where the club tread water? At least amid last term's problems, supporters had three trips to Wembley to enjoy.
FSG have already proved they are willing to go against supporter wishes, by sacking Dalglish. If their long-term ethos is as strong as they claim, then the Kop following might not exert much influence in determining the length of Rodgers' tenure.
His credentials, and managerial experience to date leave little doubt that Rodgers is the perfect fit for the crestfallen Liverpool, but in a sport where failure to meet expectations is followed by swift punishment, the Northern Irishman must avoid becoming another victim of the demands of the modern game. With faith on his side, he's got every chance.