Renee Zellweger has lashed back at the tabloids for criticising her looks and spreading rumours that the actress has had plastic surgery. In an open letter published on the news website Huffington Post, the Bridget Jones's Baby star said she was lucky to get to have a creative life and have a blessed existence.
She went on say she wrote the op-ed, We Can Do Better, because she had "been publicly bullied" and "the value of my work has been questioned by a critic whose ideal physical representation of a fictional character originated 16 years ago, over which he feels ownership, I no longer meet. I'm writing because to be fair to myself, I must make some claim on the truths of my life, and because witnessing the transmutation of tabloid fodder from speculation to truth is deeply troubling."
The critic in question, Variety's Owen Gleiberman, wrote an article titled Renee Zellweger: If She No Longer Looks Like Herself, Has She Become a Different Actress?
The Jerry Maguire actress then addressed the rumours regarding her changing looks. "Not that it's anyone's business, but I did not make a decision to alter my face and have surgery on my eyes. This fact is of no true import to anyone at all," the Oscar winner wrote.

"Although we have evolved to acknowledge the importance of female participation in determining the success of society, and take for granted that women are standard bearers in all realms of high profile position and influence, the double standard used to diminish our contributions remains, and is perpetuated by the negative conversation which enters our consciousness every day as snark entertainment," the letter continued.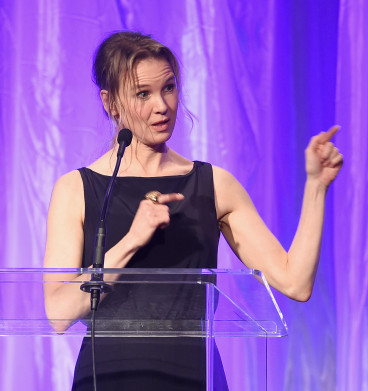 She ended the piece by pointing out that the culture of feeding on other people's problems and imperfections, distracts people from issues of more importance.
"Maybe we could talk more about why we seem to collectively share an appetite for witnessing people diminished and humiliated with attacks on appearance and character and how it impacts younger generations and struggles for equality," she stated in her letter's closing paragraph.
The 47-year-old is the second actress to recently address body shaming in the celebrity and showbusiness media.
In July, Jennifer Aniston wrote a similar piece after rumours spread that the actress was pregnant. She stated that the media's craze for critiquing actresses for the most minor weight gain was "perpetuating a dehumanising view of females".