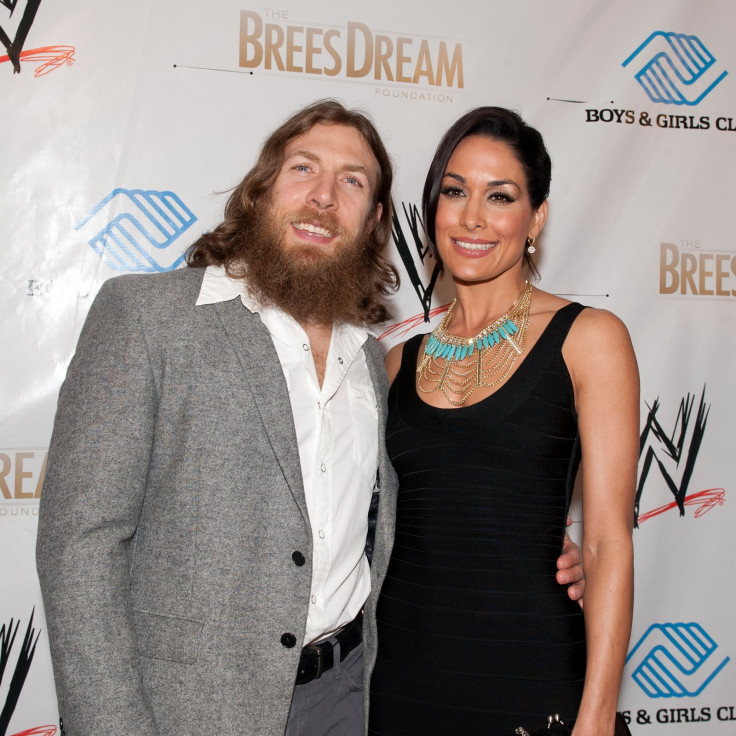 Brie Bella and Daniel Bryan are expecting their first child together. The former Divas Champion is due in the spring of 2017.
"When I found out it was a girl, I actually got really emotional. I have such an amazing relationship with my mom and I think, wow, I'm going to have that with my daughter. Also, as a woman, I now have my own blood to follow my legacy. It's such a special feeling — my mini me!" the Total Bellas reality star told WWE.com.
The 32-year-old former diva has shared a photo of herself with her partner (real name Bryan Danielson) and her growing baby bump on Instagram.
"Couldn't be happier to bring a little girl into our lives!!!! she's already stealing her Daddy's heart!!!" Brie has captioned the photo.
A thrilled WWE SmackDown Live general manager also said that his daughter is set to be the apple of his eyes.
"I'm so excited we're having a little girl," Daniel said. "I'm sure that, just like her mother, she's going to steal my heart."
The couple disclosed they were going to be parents earlier this month.
"It has always been a dream of mine to become a mother," Brie told E! News. "Now that it is finally real, it fills me up with so much happiness. I can't wait to see my husband, Bryan, be a father to our child. I am so excited for this new chapter in our lives."
Bryan added: "The day we found out, I just couldn't stop smiling. We are so excited to be parents. Every time I look at Brie's stomach, I'm amazed that there is a little life in there."