With rail fares rising once again in January 2016, and a growing dissatisfaction with networks across the country, there has been a renewed push for the UK railways to be renationalised. IBTimes UK has spoken to the people behind pressure group Bring Back British Rail, who claim to have over 150,000 supporters across the country.
Oliver Lewis has been campaigning, along with founder of the pressure group Ellie Harrison, since 2009, after Lewis spent a number of years studying rail privatisation in college and university. They say the UK railway system is currently "ludicrously over-priced and over-complicated", and that franchises should have their contracts terminated as soon as possible.
"The best thing about recreating British Rail would be a guiding mind. One national authority which can direct investment and allocate investment across different lines. At the moment we don't have that, in fact we haven't had that since 1993," Lewis said.
"Given the public subsidies to the railway has tripled in real terms, the money that has gone into the railways, tax payers' money, has not produced the outcomes that rail passengers would like to see. British Rail for example wasn't allowed to have debt, Network Rail has £40bn ($57bn) pounds worth of debt, and in all honesty we don't have a lot to show for it".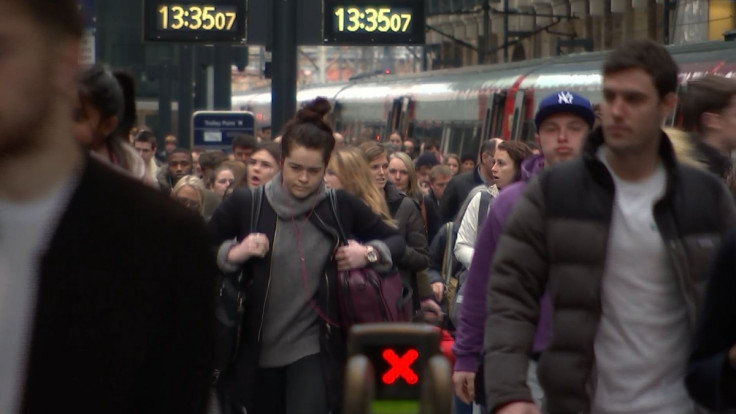 Rail passengers doubled since privatisation
While the movement for renationalising the railways has increased in recent years, being backed by high profile politicians including Labour leader Jeremy Corbyn and Green Party MP Caroline Lucas, there is still a negative perception around the brand of British Rail.
Numerous strikes and reports of poor service dogged the franchise in the 1970s and 1980s, with passenger numbers dropping a third between 1960 and 1995. The railways were eventually divided up and sold off under the John Major-led Conservative government between 1993 and 1997.
Since the railways were privatised, the number of rail passengers have doubled, from 750m per year in 1995, to 1.5bn in 2015. While these statistics are often used against the Bring Back British Rail campaign, Lewis says there is more to the figures.
"The demand for rail transport is derived from economic growth. British Rail between 1984 and 1991 actually saw a massive increase in patronage simply because the economy was growing".
"So many people say 'oh privatisation has been a great success' because the number of people travelling by train has increased by so much, but actually the vast majority of that, with one or two exceptions, is the fact the economy had the greatest period of expansion," he added.
A spokesperson for the Conservative party told the BBC that franchising has led to the most improved railways in the EU with record levels of investment, passenger numbers doubling and punctuality rates at record levels.