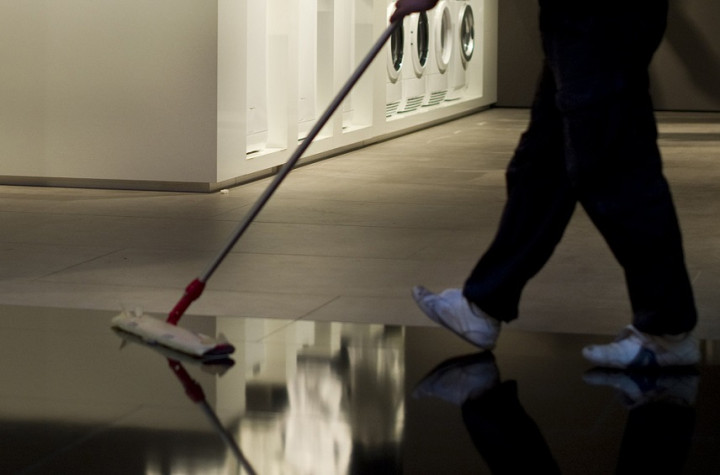 Police have arrested a man for mopping a hotel floor too "aggressively" in Bristol.
Officers held him after he began vigorously going to work with the mop at Double Tree Hotel in the city.
However, it appears the incident was not a case of excessive enthusiasm for the chore by suspect John Thornton. Instead, it was an obnoxious response to someone else's mopping technique.
30-year-old Thornton allegedly seized the mop from a female cleaner whom he felt was displaying inferior technique.
He then began rapidly mopping the floor and also the cleaner's shoes, in an invasion of her personal space. Thornton also allegedly backed her in to a corner while using the mop.
The alleged bullying behaviour left the female cleaner "shaken," said Avon and Somerset Police.
Lieutenant Donn Watson said: "He began to mop the floor but became more aggressive and mopped over the employee's shoes several times.
"[He] turned his back to the employee and forcibly backed into her pushing her into a corner."
Thornton faces two charges of breaching the peace and being 'threatening in the second degree.'