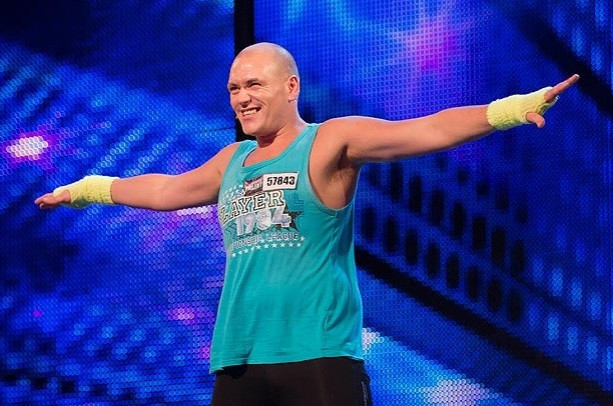 The new series of Britain's Got Talent has only just hit our TV screens, but already the family show is embroiled in scandal.
Scott Whitley, a contestant who auditioned on Saturday's episode of the show, has confessed to The Sun that he is a gay porn star.
The 29-year-old dancing DJ, introduced as a fitness instructor, wowed the judges and audience with His wacky 'Funkacise' routine.
His act got the judges Simon Cowell, David Walliams, Amanda Holden, Alesha Dixon and even presenters Ant and Dec up on their feet dancing.
But viewers were blissfully unaware of his X-rated past.
"I never told the people at Britain's Got Talent as I thought they'd never let me on. I'm not proud of it but I was short of money. I did the last one last year and hoped BGT would give me a fresh start," he told the Sun.
Whitley, of Orpington in Kent, got through the live auditions - filmed in January - but then took a job as an entertainer with tour giant Thomas Cook in Lanzarote.
He was later dropped from the show and also lost his job after he flew back to London for the Deliberation Day show.
Whitley said: "I had a great future but threw it all away as they convinced me I had a chance of going through to the live shows.
"They only wanted me back so they could film me being dumped. I'm now at rock bottom and on the dole thanks to that show."
This is the latest scandal to hit the ITV talent show in recent weeks.
In April, the show faced criticism for allowing professionals to audition alongside amateur acts.
Media mogul Simon Cowell defended the show's rules and insisted that everyone deserves 'a second chance.'
"We try and have a no rules policy on the show. Everyone who auditions is either looking for a break or a second chance," he wrote on Twitter.
"Would it be right to say to someone who has appeared on a show before you can't audition? The reason we always let the public vote is they can decide who they want to win."