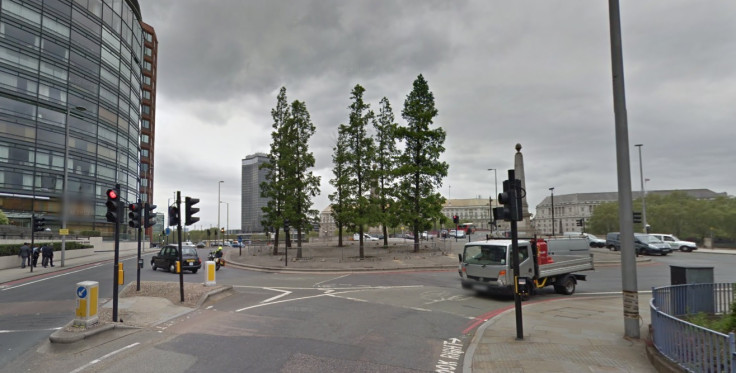 A roundabout in London has been named as Britain's worst accident blackspot for cyclists after one person died and dozens have been injured there over a seven-year period.
There has been a total of 53 accidents involving cyclists reported to police at the roundabout where Lambeth Bridge meets Millbank in Westminster between 2009 and 2015, according to data obtained by a digital mapping company Mapmechanics from the Department for Transport.
The roundabout was the scene of the death of 55-year-old Moira Gemmill, a director of the V&A Museum who died following a collision with a lorry in 2015. Driver James Kwatia, 41, from Catford, is due to attend trail accused of causing Gemmill's death by careless driving on 20 February. He denies the charges against him.
The second most dangerous place for cyclists is the roundabout closest to Magdalen Bridge in Oxford, with 45 accidents involving cyclists in seven years, followed by the roundabout on Trumpington Road in Cambridge, with had 34 accidents over the same period.
The rest of the top 10 are roads in London, with Chalkpit Lane in Oxted in Surrey named the most the top rural accident hotspot for cyclists with eight accidents reported to police.
The figures arrive following the deaths of three cyclists in the capital in the space of one week, prompting a mass "die-in" protest outside of Whitehall.
David Cockrell, director of Mapmechanics, said: "The rise in cycling accidents in rural areas suggests this is also a significant challenge for authorities, which will only increase as cycling continues to grow in popularity."
Chris Boardman, a policy adviser for British cycling, added: "The cycling infrastructure in the UK is way behind that of our European neighbours and without it, we will not get more people doing normal everyday things like the school run and the shopping unless they feel safe."
Top five cycling blackspots