British Airways has warned its staff to travel by taxi in Rio de Janeiro after 11 members of its flight crew were held at gunpoint in the Brazilian city. The crew had been walking back to their hotel from a barbeque party at the time of the attack, according to reports.
One of the victims air steward Michael Nicholas, 45, posted about the attack on Facebook, in which he described how their assailant had held a gun against the face of one member of staff. The staff member in question was apparently with his son at the time of the attack.
Nicholas wrote on Facebook: "One of our crew had a gun held to his face while his son and him were robbed.
"Half of us were unaware anything was going on behind us until we heard the commotion. Luckily the son gave the robber his phone and money and they left."
No one was hurt in the incident, though a BA spokesperson told The Sun they were "supporting our crew and are thankful that they weren't harmed".
Although the crew members were unharmed, Nicholas also said local police had refused to attend the hotel following the incident and said that those involved were "a little shaken".
Levels of crime are high in Brazil and particularly street crime such as robbery and pick-pocketing, while it is not uncommon for such incidents to involve firearms. The Foreign and Commonwealth Office (FCO) advises that anyone visiting Brazil should take care not to be seen with valuable items or carry large sums of money.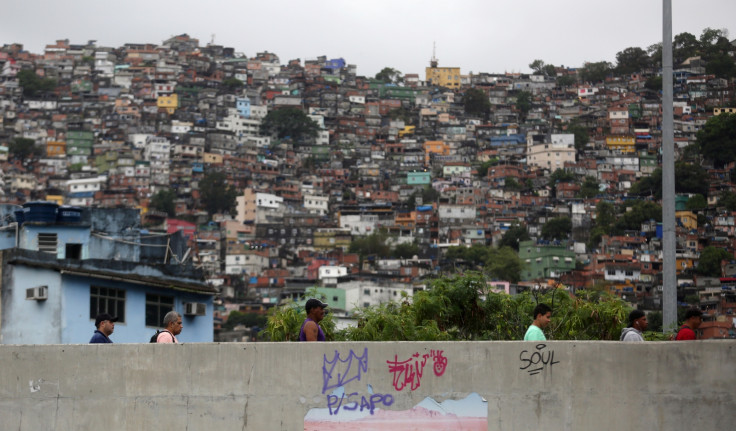 Their travel advice page states: "In any situation be ready to hand over valuables if you're threatened. Don't attempt to resist attackers. They may be armed or under the influence of drugs."
A number of similar incidents were reported over the summer by various athletes attending the Olympic Games in Rio, including one by US swimmer Ryan Lochte. Lochte originally reported being the victim of an armed mugging together with three teammates, though this later transpired to have been fabricated to cover up the fact that he had had a drunken altercation with staff at a petrol station after breaking a door.
Though BA told The Sun it would reiterate its "advice to crew operating to Rio de Janeiro, including that they should remain vigilant when outside the hotel", as well as advising that they book taxis when travelling in the city, while the FCO also advises: "Most visits to Rio de Janeiro are trouble- free."