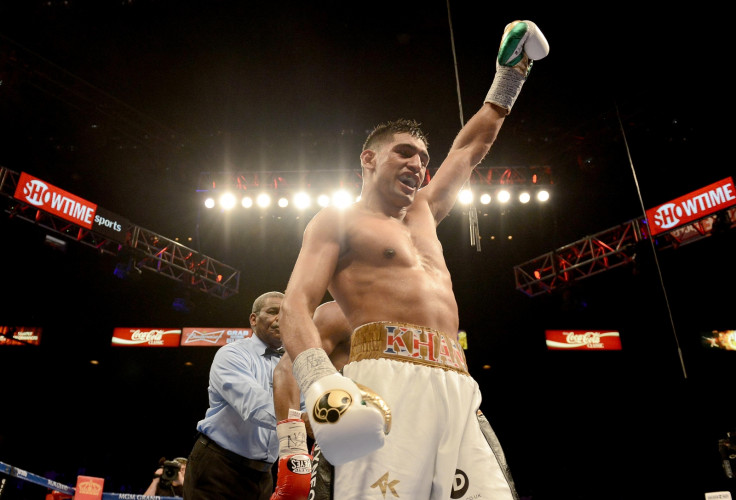 British boxing sensation Amir Khan has announced plans to donate a £30,000 pair of shorts to help rebuild the Army Public school in Peshawar that was targeted by Taliban militants in Tuesday's (16 December) horrifying attack.
Speaking to BBC Radio 5 live, Khan who is of Pakistani heritage said: "We are very lucky in England, we have good security and I will be able to send my little girl to school and know she will be fine, but in Pakistan you cannot do that.
"I'm going to be donating them (the shorts) towards what happened in Pakistan. I want to rebuild the school and strengthen the security over there."
The 28-year-old wore the shorts, along with a 24-carat gold waistband, while defending his WBC silver welterweight title against Devon Alexander in Las Vegas on Saturday (13 December).
Khan, who became a father in May and welcomed his daughter Lamysa, had a desire to contribute in some way following the heartbreaking attack in Peshawar that claimed the lives of 132 children and nine staff members.
"I can only imagine what those parents are going through. They send the kids outside the house and do not know if they are going to come back. It's very sad to know that," said Khan.