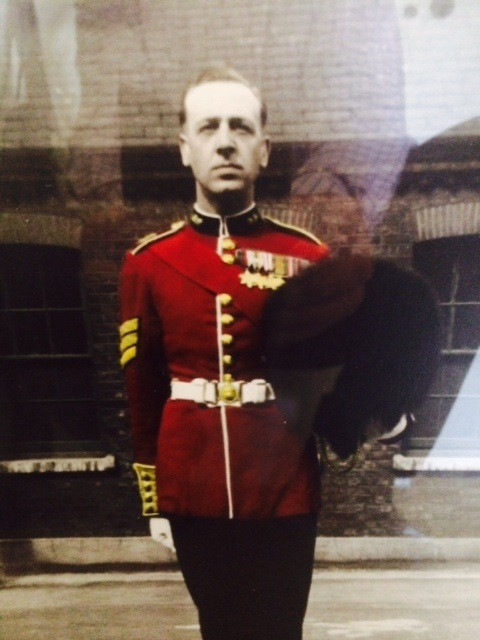 A 92-year-old war veteran had his military medals stolen during a burglary on the 70th anniversary of the D-Day landings.
The victim, pictured above in his Grenadier Guards uniform wearing some of the medals that were stolen, fell victim to a distraction burglary in his home on Friday.
He was at his home in the Whetstone area of north London at approximately 9.25am on 6 June when a man, claiming to represent a water company, knocked on his door stating he needed to check the water pressure.
The man was allowed in and appeared to look at the taps in the kitchen before leaving a short while later.
Later on that evening the victim noticed that items in his bedroom had been disturbed and 11 war and service medals had been stolen. Nothing else is believed to have been taken.
The attack came as world leaders joined veterans, who stormed Normandy's shore 70 years ago, to pay tribute to the 150,000 Allied troops who risked and lost their lives in the D-Day landings in Nazi-occupied France.
The victim served in the Grenadier Guards during the Second World War, stationed mainly in Italy and North Africa.
The man who gained entry to the house is described as a white man, approximately 5' 10" and of stocky build -- he spoke with an Irish accent. He wore grey clothing described as the sort an engineer would wear.
No arrests have yet been made and enquiries continue.
Anyone with information is asked to contact police on 101 or call Crimestoppers anonymously on 0800 555 111.