Britney Spears' High School Boyfriend Slams Justin Timberlake, Tells Him To 'Man Up'
Donald Jones bashed the *NSYNC singer over his decision to have his baby with the pop star aborted.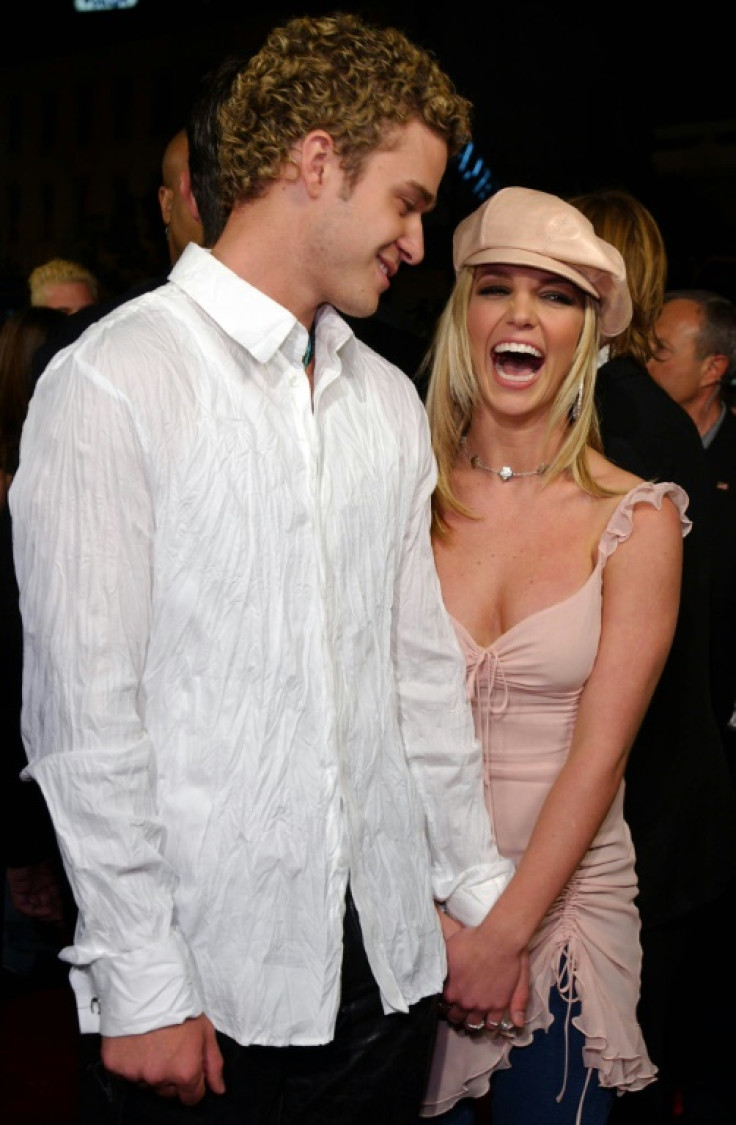 Britney Spears' ex-boyfriend is coming to her defence following revelations in her memoir "The Woman In Me". She revealed that she had her baby with Justin Timberlake aborted when she was at the height of her career at 18 years old.
The pop star's high school beau, Donald "Reg" Jones, slammed the "Cry Me A River" singer over the decision, telling the New York Post: "Any man that is gonna ask a woman to have an abortion? Then he is a piece of s**t in my book."
He then advised the *NSYNC member to "f***in man up!" The 45-year-old Jones and Spears dated from 1996 to 1998 and the "Lucky" singer went on to date Timberlake from 1999 to 2002. Jones is now a divorced and "currently single" landscaper.
Speaking about the "Toxic" singer, Jones said that "she didn't want to go do Hollywood" and that "she'd been there dancing, singing long enough". He claimed that she "was just wanting to be normal and live a normal life and go to high school...and stay datin' me I guess".
He added: "Whatever. But as far as the Hollywood, that crap? Look at the road it took her down. My heart goes out to her."
Aside from bashing Timberlake, Jones also had no qualms criticising Spears' mother, Lynne Spears. He shared that her mother was behind their relationship from the start.
"Britney and I were arranged to date. Her Mama got me to go out with her. Her mama got us to break up," he said alleging that the singer's mother also "controlled all aspects of her life" they "just didn't see it at the time".
"Every aspect you can imagine, she'd control," he said.
Jones believes that it would be best if Spears returns to her Mississippi roots and be surrounded by the people who really know her. He said he would gladly be there for her too.
"I would just be ears for her and make her laugh. If she wants to talk about [the past] — fine. I'm not here to talk about that lifestyle. I want her to be back in the normal life. The normal mindframe," he offered,
Jones suggested for the "Slave For You" hitmaker to spend time with "the people that have known you since way back when and let them help if they want to help you". When asked what he can offer to Spears, he replied: "I'm ME, dude!" My morals, my standards, my values. How I was raised. The people that I'm around now that I've always been around, and Britney has been around those people as well. She just got yanked out of that."
Jones believes that Spears would be best treated with the "'yes, ma'am, no ma'am, no sir, hold the door' respect and integrity that comes to being raised in the South".
In her memoir "The Woman In Me", the 42-year-old pop star shared that she would have kept the baby if it were up to her alone. But Timberlake was adamant that he did not want to be a father and that he "definitely wasn't happy about the pregnancy".
"To this day, it's one of the most agonising things I have ever experienced in my life," she admitted of the abortion.
Following the revelation, Spears' fans flocked to social media to criticise Timberlake. He was forced to disable Instagram comments following the release of "The Woman In Me" on October 24. As for Jones, he has not spoken to his high school girlfriend in 15 to 20 years. He fondly recalled the last time they spoke he had called her a "b***h" and she called him an "a**h*e" when he came to her house to pick up a jacket she gave him only to find her talking to Timberlake on the phone.
© Copyright IBTimes 2023. All rights reserved.