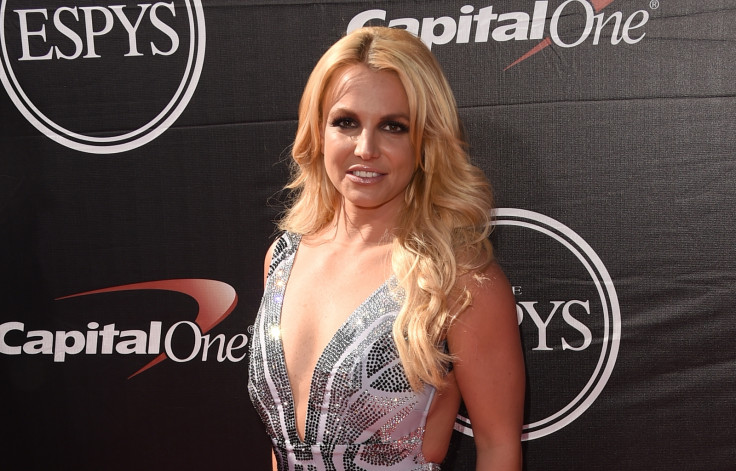 Britney Spears has graced celebrity photographer Mario Testino photo series wrapped in nothing but a towel. Spears's revealing photo was shared on Instagram just days after V Magazine released its cover of the singer.
The photograph captioned Towel Series 104, Britney Spears, shows the singer looking over one shoulder with a towel wrapped around her body, while another covers her hair. The photograph is part of Testino's Towel Series, which is exclusive to V Magazine. Other celebrities like Gisele Bundchen, Kristen Stewart, Cara Delevingne, Justin Bieber, Kendall Jenner and Ben Stiller have all been part of Testino's photo series, according to JustJared.
Testino told V Magazine that he came up with the idea for his Towel Series when he once saw Kate Moss in a bathing robe and a towel wrapped around her head. "The interesting thing about the towel is that, even though in it you are not completely covered, it serves as both a tool for drying and as a protective barrier. In a towel, you are clothed, but naked," he said.
Meanwhile, Britney Spears opened up about the pressures of media scrutiny on upcoming young artists, saying: "Whoever is in the spotlight, people are really quick to judge. I mean, there are a lot of kids coming up who've experienced that.
"You know, Justin Bieber, he's huge, and he experiences that. It's just the way the world works, unfortunately."
"I've been doing this for 20 years. I kind of don't pay attention to it," she said. "I have my relationship with God and myself and that's what matters to me. I really don't care what most people think," the 34-year-old mother-of-two added.
Talking about her long-awaited ninth studio album, Britney said: "Honestly, I'm just particular with this record. It's my baby, and so I really want it done right."
"I would much rather have it be completely how I want it to be, whether that takes another year for me to do, or two months. I have no idea at this point," she said.