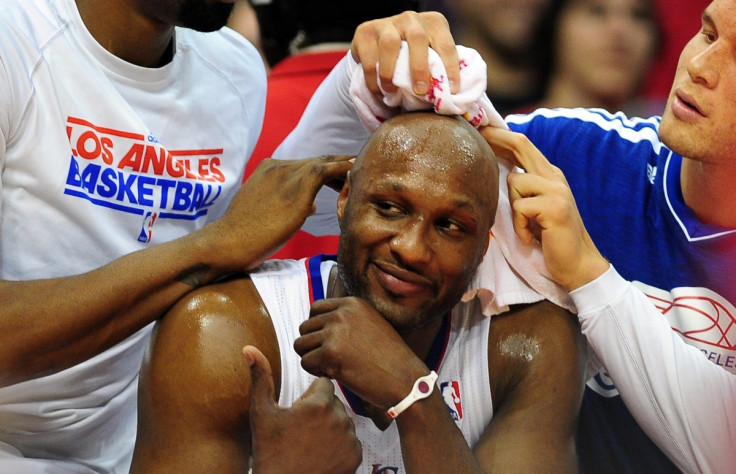 The man who owns the Nevada brothel where Khloe Kardashian's ex Lamar Odom overdosed last year says he wants Odom back. According to TMZ, Dennis Hof is offering free women and free booze to Odom, but is adamant that there will be no drugs.
According to TMZ, sex and alcohol were not the cause of Odom's collapse, drugs were, so Hof believes as Odom stays clean, "why not go back to a place he enjoyed?"
Hof says that he has a strict no drugs policy at his cat house and thinks that the companionship and the alcohol at the brothel is what the retired basketball player needs. "First night and two girls are on me," Hof said, "plus all the Remy Martin you can drink."
To make the former NBA player feel even more secure, Hof says that he will personally ensure the former basketball player's privacy by shutting down the security cameras and collecting all phones.
The Kardashian clan including Khloe Kardashian will not be happy about Odom going back to the place that led him to a hospital bed. Hof says, "Don't forget, the people who work here are the ones who saved his life. We truly care about him."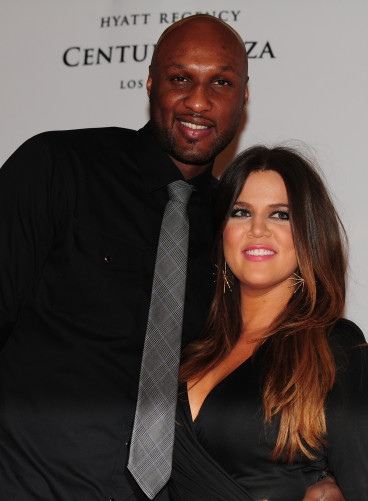 Passed out in the Love Ranch
Last October, Odom was found unconscious and not breathing by staff at the Love Ranch South in Pahrum, after taking pills and drinking Cognac. He had been staying at the ranch for four days.
At the time, TMZ reported that Odom was taken to hospital as he would not regain consciousness. The 36-year-old was in a coma and could only breath with the aid of life support machines. Reality TV star Khloe Kardashian was said to have been by his side throughout this time.
A surveillance clip emerged, allegedly from the Love Ranch three days before he collapsed, showing the basketball star slumped over in a seat as he is given a drink and a shot by a bikini-clad woman.
At the time, TMZ reported that Odom had suffered 12 strokes during the medical emergency, which affected his ability to move and talk.
Back to family time
The former NBA star was released from hospital earlier this year. Khloe Kardashian told Ellen DeGeneres, "His short-term memory isn't so good, but I mean, if I met someone earlier today I probably wouldn't remember either, so that's understandable. But he's great. He's hung out with Kourt's and Kim's kids. He loves family time."
"I think it makes him feel good to be around everyone too and to just be in a happy environment over obviously where he was," she added.
Kardashian also revealed that they've been explaining the situation to him: "Every day he'll ask me: 'So what happened to me?'" Kardashian said.
"Like today specifically, he was like, 'How many tubes did I have in me again?' And I'm like, 'I don't know what's too serious to tell you,' but I'm honest," she added. "But it's good that he wants to know these answers. Before he didn't want to know, he wasn't ready to know. So it's great that he's at the point that he's ready to know everything happened."