Lamar Odom had reportedly "forgotten'"that Bruce Jenner had transitioned to become Caitlyn, after the basketball star suffered a near-fatal drug overdose. The 35-year-old spent four months in rehabilitation after a sex and drugs binge at a Nevada brothel in October 2015.
While Khloe remained by his side during his ordeal, the Kardashian clan also showed their support throughout his recovery. In a forthcoming episode of Keeping Up With The Kardashians, it has been revealed that Odom suffered a loss of memory and was left "confused" after seeing Caitlyn on TV for the first time.
In a teaser for the reality TV series Kim Kardashian-West is seen explaining the predicament to Caitlyn ahead of Kanye West's Yeezy Season 3 fashion and album launch where Odom was set to make his first public appearance with the family, since he was hospitalised.
"So he saw something on the news about you, and he was a little confused, so I had to like explain it to him," Kim said. "I was like, 'Well, it's Caitlyn now.'' And he was like, 'What?' ''
The reality TV star also revealed that sister Khloe had attempted to make her estranged husband understand. "I know Khloe tried to explain it to him a couple of times, but at that point I don't think he was getting anything."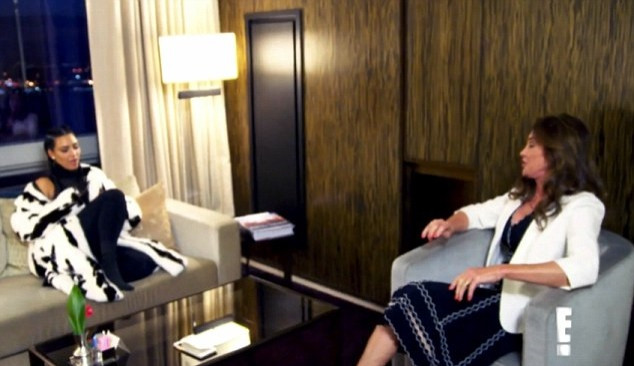 Odom, who was married to Khloe on 2009, split from the reality star midst accusations of infidelity and drug use. It was in 2015, when the former Clippers player was out of the family fold, that Caitlyn went public with her plans to undergo gender reassignment.
While the 66-year-old did not take offence at her former son-in-law's lack of recognition, in an earlier teaser Caitlyn is seen having an awkward exchange with Odom. Meeting her for the first time the sports star looks blankly at his former father-in-law as Caitlyn confronts him. "What's happened?" she says, adding: "We gotta talk!"
It was reported that he was nervous about meeting Caitlyn. The new season of Keeping Up With The Kardashians begins on Sunday on E!