There's no doubting that Bruce Jenner was something of a hen-pecked husband on reality show Keeping Up with the Kardashians.
His former wife, and Kardashian matriarch Kris Jenner, was widely believed to have kept a firm grip on the purse strings, controlling the finances and her husband's monthly allowance. But since their divorce it seems Bruce has been enjoying spending his own money ... and his ex-wife's. According to TMZ, Kris paid the former athlete $2.5m in their divorce settlement and Bruce is now having fun spending it.
UsWeekly reports that the 65-year-old former Olympian has been lavishing his daughters Kendall, 19, and Kylie, 17 with extravagant gifts, and making expensive purchases of his own, prompting concerns amongst the family that his spending is out of control.
Among his recent purchases are his new bachelor pad - a $3.5m mansion in Malibu set in 11 acres, and a new motorcycle costing around $10,000 range, not to mention designer handbags for his daughter priced into the thousands. He also indulged his own love of fast cars with a week long trip to the races in Mexico.
A source told the publication: "He's always buying his girls gifts. Everyone's trying to talk him into spending less, but he's doing things his way now."
Meanwhile, UsWeekly adds that Bruce has been distancing himself from Kris, Kim and Kourtney following the revelations that he is transitioning into a woman.
When the gold medalist announced his plans to live his life as woman to his family, the news was reportedly met with concern and shock by some members of the family. Kim and Kourtney were described as "hysterical" over his announcement.
"Besides Khloe, the family was not onboard with his male to female transition," a source told the magazine. "His sons Brody and Brandon stuck by him, but Bruce feels like Kris and her girls only support him publicly to make themselves look good."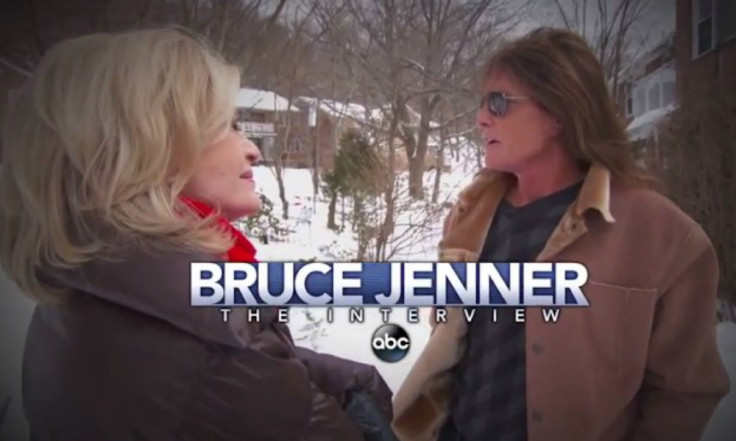 The 65-year-old has six children from his three marriages - daughters Kendall, 19, and Kylie, 17, with Kris; sons Brandon, 33 and Brody, 31, with ex-wife Linda Thompson; and daughter Cassandra, 34, and son Burt, 36, with ex-wife Chrystie Crownover. Bruce's sons Brody and Brandon were the first to be told the news, and it is speculated that they had known for many years that their father had wanted to go through with gender reassignment.
People claimed on 11 March that the athlete is no longer on speaking terms with his ex-wife following the announcement. The couple, who were married for 22 years announced in 2013 they were to separate. Their divorce was finalised in June 2014.
The latest update on the ongoing Bruce Jenner saga comes ahead of his widely anticipated TV special with Diane Sawyer. Titled Bruce Jenner: The Interview" it's described as a "far-ranging and exclusive" interview in which the reality star is expected to finally put to rest the speculation regarding his changing appearance.
Bruce's interview will be two hours long and will air on ABC on Friday, April 24, at 9 p.m. ET.