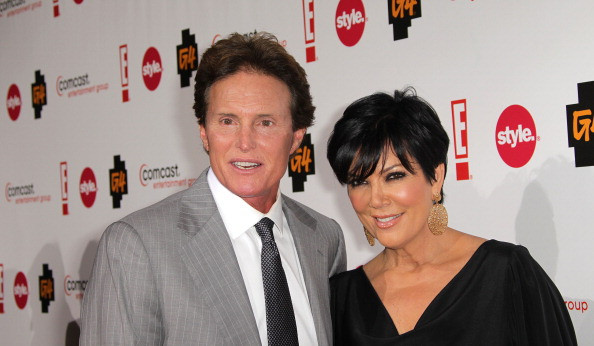 Kris Jenner has revealed she will be spending Christmas with her ex-husband Bruce.
The former couple finalised their divorce on Thursday (18 December), but will be celebrating the festive season together.
The 65-year-old former Olympic athlete was spotted still wearing his wedding ring a day after the divorce was made official, meanwhile Kris insists that they're "still family".
"Things are really good," she explained. "I mean, it's kind of surprising, and we work together, and we talk all the time and he'll be there on Christmas. We're still family."
Kris also dismissed reports that she plans to change her name back to Kardashian. She said changing her surname would be weird because the couple's daughters, Kendall, 19 and Kylie, 17, have the same name.
The 59-year-old TV matriarch told E! News: "I have two kids with the last name Jenner, so I think that would be weird. Like, 'oh guys, I'm changing it back to Kardashian.' I think I'm just gonna leave it alone for now and enjoy. I'm fine. I'm good."
Will Kendall legally an adult, and Kylie due to turn 18 in August, the pair have not had to address the matter of child custody.
The pair, who did not have a prenup, are believed to have divided their $60 million fortune in half, with Kris paying Bruce $2.5 million to equalise their assets.
Kris and Bruce announced their separation on October 8, 2013. The 'momager' filed for divorce almost a year later, on September 22 citing 'irreconcilable differences'.
The couple, who were both previously married, split amicably after 22 years of marriage.
The divorce has been signed off by a judge, but will not come into effect until March 23, 2015, because of a six-month legal requirement.
Meanwhile, the former celebrity couple are already moving on, with Kris dating 33-year-old Corey Gamble and Bruce romantically linked to his ex-wife's friend, Ronda Kamihira, 51