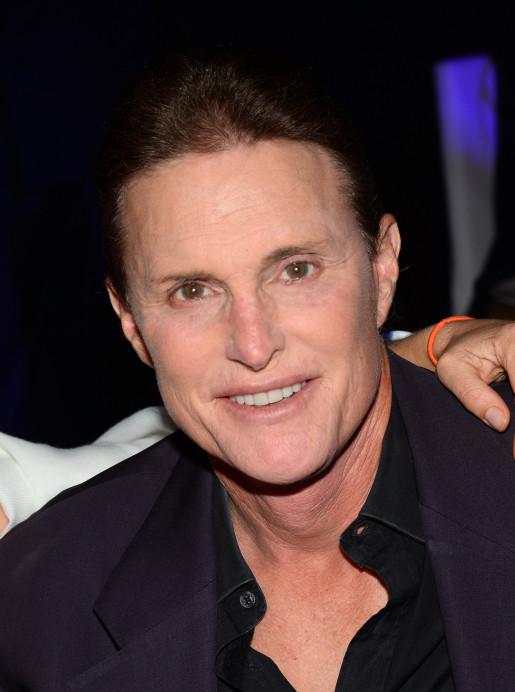 Bruce Jenner will address his changing appearance in a forthcoming episode of Keeping up with the Kardashians.
The former Olympian's changing appearance is the ongoing focus of speculation, midst rumours that he is transitioning into a woman.
The 65-year-old has been sighted sporting hot pink nails, body slimming Spanx, voluminous blow drys, and suspiciously hairless legs, fuelling rumours that he is on course for gender reassignment treatment.
It was also reported that the motivational speaker underwent surgery to flatten his Adam's apple, a common procedure often undertaken by men seeking gender reassignment.
InTouch magazine earlier reported that the 65-year-old has "been taking hormones and will get his boobs done."
"He's tired of living a lie and wants to finally be himself. [He's] considering a show about life after Kris where he can document the truth about his changing appearance," a source told the magazine.
While Jenner has refused to comment on the speculation till now, a recent photograph on the cover of InTouch has seemingly prompted him to speak up.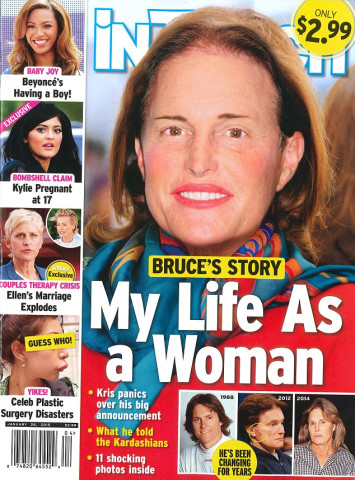 The picture was photoshopped using a superimposed image of actress Stephanie Beacham giving the illusion that the former athlete was wearing lipstick, blusher and a woman's green silk scarf. The misleading headline read 'My Life As A Woman,' claiming that the former Olympian will come out as 'transwoman' in 2015.
While his ex-wife Kris Jenner was said to be outraged by the stunt, Bruce has yet to react to the magazine's controversial cover, but it appears he has had enough.
A source told USWeekly: "[Bruce] was upset by InTouch's story. Bruce and Kris address his changing appearance in a scene they shot together. It will be a plotline. His family has been pushing him to make a statement. It's a serious subject," added the source.
Meanwhile, Russell Brand has waded into the controversy, accusing the media of "bullying" Bruce Jenner over his changing appearance, describing transphobia as the new homophobia.
During an episode of his YouTube show Trews - which stands for True News, the 39-year-old British comedian said the reports that the former athlete is transitioning into a woman are "cruel" and "judgmental."
"This is bullying. Stop. Stop. Bruce Jenner is a human being," Brand said. "'If you want to learn more about transgender issues, look at GLAAD.org."
While Bruce Jenner's increasingly feminine appearance has been attributed to his desire to live like a woman, it has also been speculated that his altering appearance is merely an attempt to recapture his youth.
Bruce and Kris, who have two children together, were separated for over a year before finalising their divorce in December, claiming they were better as friends.
Keeping Up With The Kardashians will enter its 10th season this year.