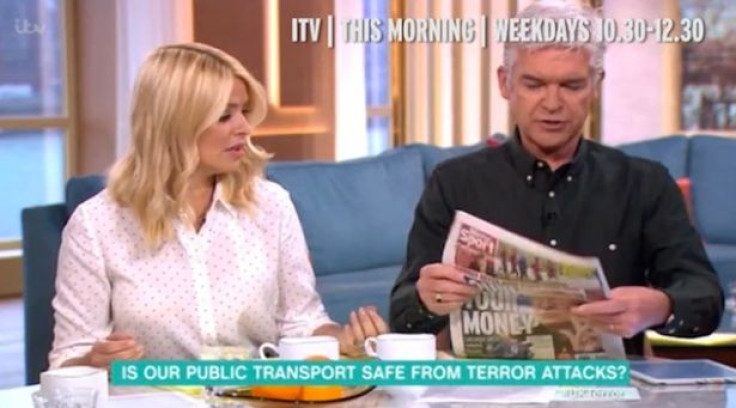 Holly Willoughby and Phillip Schofield have both received criticism for their handling of the Brussels attacks on This Morning on Wednesday (23 March). Both presenters have been accused of "scaremongering" viewers in the wake of the horrific terrorist attack on their questioning of how people can be more vigilant when travelling around the UK. Schofield particularly came under fire for claiming the suspected terrorists involved in the tragedy were "obvious" because they were wearing hats and gloves.
The TV presenters discussed security issues with investigative reporter Mark Williams-Thomas and enquired how the public could be assertive while on the move following the three coordinated attacks in the Belgian capital. The tragedy left 34 people killed and 230 seriously injured in the events that unfolded at Zavantem airport and Maelbeek Metro station on Tuesday (22 March). With the UK's security stepping up a gear, Willoughby and Schofield looked into ways of spotting terrorists or suspicious looking people or packages as soon as possible.
Willoughby said: "We keep getting told it comes down to you as a person, be more vigilant. What does that even mean? I don't know what to look for?"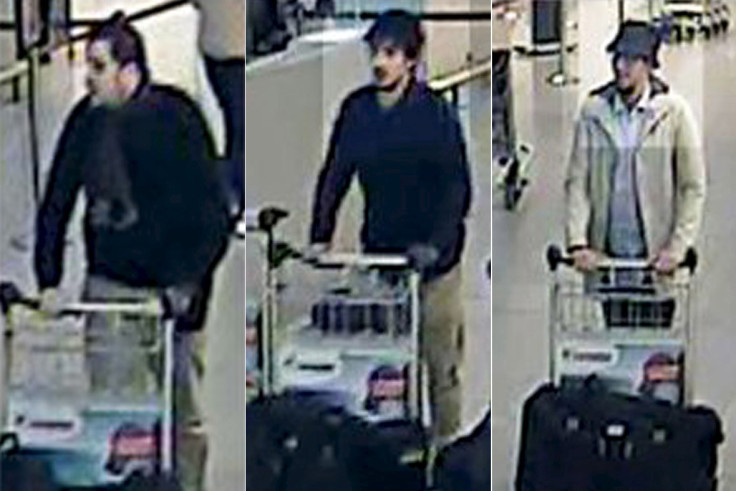 In regards to the three suspected killers, brothers Khalid and Ibrahim El-Bakraoi and Najim Laachraoui, the presenters insinuated that the public should be aware of people wearing gloves and hats. Speaking about the devastation that seeped through the streets of Brussels, Schofield claimed onlookers should have seen the attackers coming due to their suspicious garments.
Whilst holding up a copy of the Daily Mirror, Schofield remarked on the front page image: "These two guys [El-Bakraoui brothers] have got gloves on. This guy [Laachraoui] has a hat on and his face obscured as much as possible.
"How much more obvious could they have been?" he added. Viewers quickly took to social media regarding Schofield's comments, with one citing: "Phillip Schofield you are having a laugh. Couldn't be more obvious because he wore a hat and gloves. You cant come in here wearing that @itvthismorning."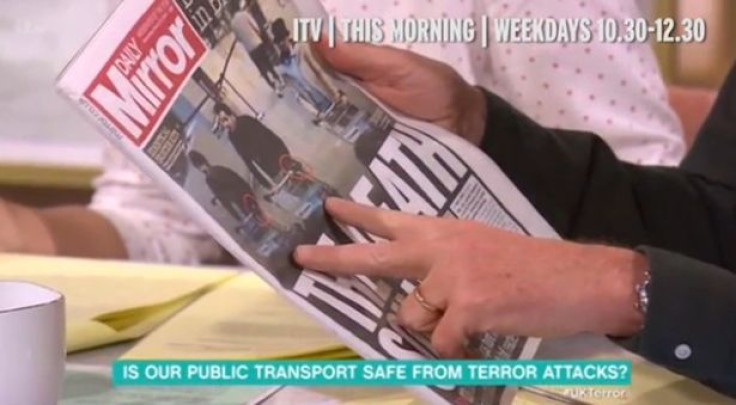 Another added: "Philip Schofield saying how obvious the suspected terrorists are because ones in a hat and the others in gloves FFS." One Twitter user followed with: "Be aware of everything and look at Asian people funny # thismorning Scaremongering at it's finest."
Reporter William-Thomas then suggested that the public have to become the "eyes and ears" for the intelligence service and share as much information as possible. Commenting on how the suspects in Brussels went unnoticed, he said: "No they didn't. But that's because we've got to raise the public's awareness. It is about watching out for each other."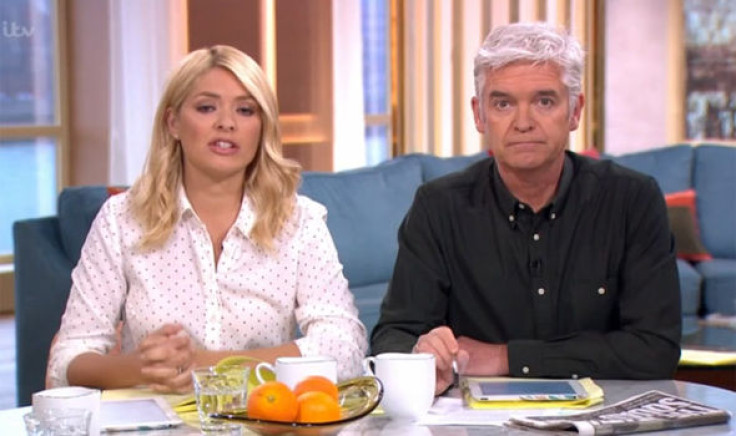 This Morning sparked controversy on Tuesday (22 March) amidst the Brussels attacks, when Willoughby was criticised for insensitivity on asking an ITV cameraman on the ground: "What's the situation like there on the street? What's the atmosphere like? Are people very, very scared?"
Schofield was also forced to defend the programme for resuming with its pre-planned schedule in the wake of the terrorist attacks. ITV previously cancelled The Jeremy Kyle Show to proceed with coverage of the crisis with Good Morning Britain's Susanna Reid and Piers Morgan. GMB was scrutinised on Wednesday (23 March) for its televised interview with Donald Trump, where the US Republican presidential candidate appeared to slam British Muslims for "not reporting" terrorist incidents.