There has been a resurgence in dog fighting in the UK, according to a report by The League Against Cruel Sports (LACS) being published today (24 May). MPs and celebrities have joined the charity to call for tougher measures to tackle the bloodsport and the cruel practices surrounding it.
LACS worked with 60 partners in a "typical UK urban area" for a six-month investigation named Project Bloodline. The report includes the brutal practices unearthed by the charity during its investigation.
The charity found some dogs were severely injured before fights had even taken place due to violent training methods. These included body and head slamming, which could kill the animals. The bodies of dead dogs were found dumped near farmland.
Dogs were also found being bred and sold for fighting on the black market, with Pitbull-type puppies going for as much as £1,000.
Not only dogs are affected, according to the report, which found a colony of feral cats being kept to be used as bait for fights. Another bait animal was a rescued Staffordshire Bull Terrier named Cupcake which had had its teeth pulled out and broken so it was unable to defend itself from attack.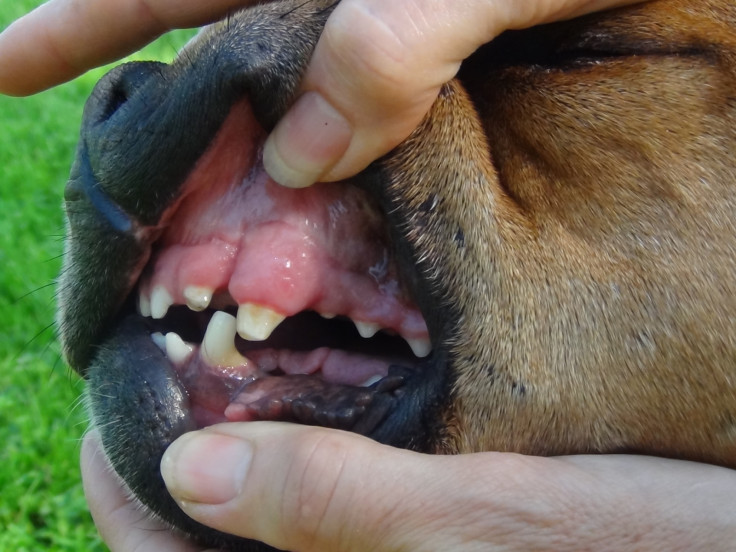 "If anyone thinks dog fighting is a thing of the past, then sadly they are wrong," said LACS chief executive Eduardo Goncalves. "Dogs are being bred and sold specifically for fighting, pet animals are being used to provide a steady supply of torture victims for cruel training exercises where they are tethered down or used as dangling bait for dogs being trained to fight for 'fun' – the cruelty behind this underground world is endless and it's happening right under our noses."
'A national dog fighting action plan'
Celebrities and MPs are backing the call for "a national dog fighting action plan" to include a national task force "to ensure sufficient collaboration and action takes place to tackle dog fighting across the country"; a national register of those banned from keeping dogs; tougher penalties for people convicted of dog fighting: and a review of the Dangerous Dogs Act.
Ricky Gervais, Amanda Holden, Bill Oddie and Ben Fogle are amongst those who have lent their support to the campaign alongside MPs including Henry Smith, MP for Crawley and co-chair of the All-Party Group for Animal Welfare. Smith said: "Dog fighting is an abhorrent pastime belonging to the past. Convicted perpetrators need to face appropriate punishments. However, currently our courts lack the vital power to impose these – this needs to change if we have any chance of stopping dog fighting for good."
A petition has been started by LACS calling for action to be taken; the league has also said it will be stepping up investigations and engagement with local communities to stop dog fighting.
"Dog fighting is one of the most serious animal welfare issues in Britain today and it is also a serious issue of crime and community safety. Animal abuse has consistently been shown to be a reliable predictor of some of the most serious and most violent crimes in the community, including child abuse, domestic violence and abuse of the elderly," said Goncalves.