From September through until the end of the year the video game release schedule is absolutely rammed with big releases, from the returns of Guitar Hero and Rock Band to the rise of a tomb raider and the end of Hideo Kojima's involvement in the Metal Gear Solid series (we think). We've 'whittled down' the release schedule to thirty one games set for release from 1 September to 8 December, so let's not waste any more time on the preamble and get straight to it.
Metal Gear Solid 5: The Phantom Pain – 1 September (PS4, Xbox One, PS3, 360, PC)
This would appear to be Hideo Kojima's last hurrah with the Metal Gear Solid series he created, following a split with publisher Konami. The game takes us back to the 80s and charts the descent into madness of Big Boss, who while on a mission of revenge discovers a plot to create a weapon more dangerous than a Metal Gear.
Super Mario Maker – 11 September (Wii U)
Nintendo's biggest game of the remainder of the year gives people the chance to create their own Mario platforming levels. This is done with an intuitive creator tool which includes stylistic overlays from the series' celebrated past. Players can also share what they've created online, so long as their level is possible to finish.
Tearaway Unfolded – 11 September (PS4)
Media Molecule's instant PS Vita classic is making the move from Sony's handheld to the PS4, with new features, an extended storyline and update visuals.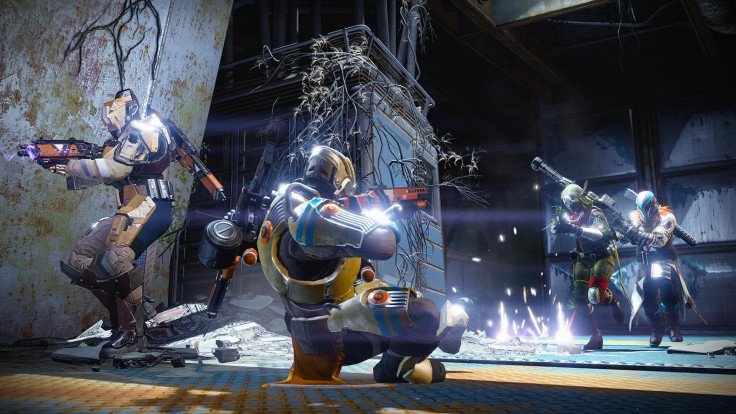 Destiny: The Taken King – 15 September (PS4, Xbox One, PS3, 360)
One year on from the initial release of Bungie's hit first person shooter, the developer is releasing its biggest expansion yet. There's a new location, new story missions, questlines, strikes, a new raid, new multiplayer maps and three new subclasses. Lots of new.
Forza Motorsport 6 – 18 September (Xbox One)
Now thoroughly annualised, Microsoft's Xbox-exclusive racer is back once more with new features – chief among them the inclusion of wet weather driving for the first time in the series. BBC's Top Gear will also be back, but not Jeremy Clarkson. Awkward.
Pro Evolution Soccer 2016 – 18 September (PS4, Xbox One, PS3, 360, PC)
Over the past couple of years Konami's football series has slowly emerged from the wilderness to once again compete with EA's Fifa series. In terms of quality at least, Fifa will still sell gangbusters. By all accounts PES 2016 is shaping up to be the best in years.
Fifa 16 – 24 September (PS4, Xbox One, PS3, 360, PC)
Speak of the devil. EA Sports this year is focusing on improving how defending works following complaints of imbalance in last year's game. A new Draft feature is also being added to the huge popular Ultimate Team mode.
Skylanders: Super Chargers – 25 September (PS4, Xbox One, PS3, 360, Wii U, Wii, 3DS)
The original toys-to-life game is adding vehicles this year and a racing game. The Wii U and 3DS version will also support Amiibo, allowing players to have vehicles themed around Nintendo characters.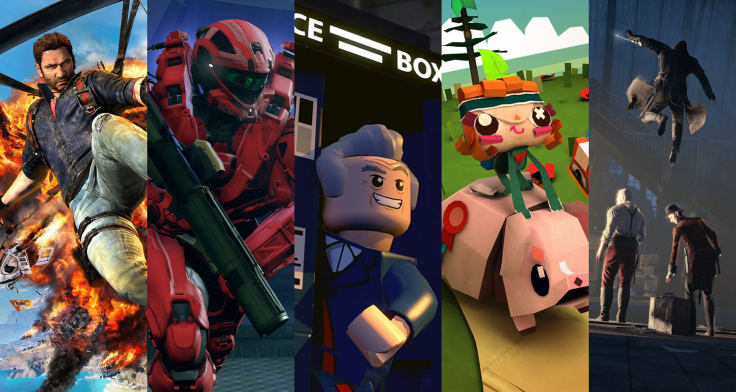 Lego Dimensions – 29 September (PS4, Xbox One, PS3, 360, Wii U)
Following in the footsteps of Skylanders is Lego Dimensions, the Danish toy giant's entry in the genre which utilises popular licenses, from The Simpsons and Doctor Who to Lord of the Rings and Back to the Future, to tell a barmy, dimension-hopping story.
Animal Crossing: Happy Home Designer - 2 October (3DS)
Decorating your home is a very popular part of the Animal Crossing series, which is why it has been spun out and added to for Happy Home Designer on 3DS. The game also includes Amiibo support in the form of collectable cards.
Tony Hawk's Pro Skater 5 – 2 October (PS4, Xbox One), 10 November (PS3, 360)
Thirteen years on from Pro Skater 4 the most famous and celebrated of the Tony Hawks games makes its return, bringing back the classic gameplay as well as a Create-A-Park feature and online play. But will it live up to the hype?
Rock Band 4 – 6 October (PS4, Xbox One)
Both Rock Band and Guitar Hero return in November after lengthy breaks. The former is looking to set itself up as a platform for the console generation ahead and will support existing controllers and any tracks you may have purchased for older versions (so long as you're not switching from PlayStation to Xbox or vice versa).
Uncharted: Nathan Drake Collection – 9 October (PS4)
Naughty Dog's first three Uncharted games, spruced up for PS4 with unified mechanics and access to a multiplayer beta for the delayed Uncharted 4. Sadly there's none of the original multiplayer, but the trilogy still servers up value for money.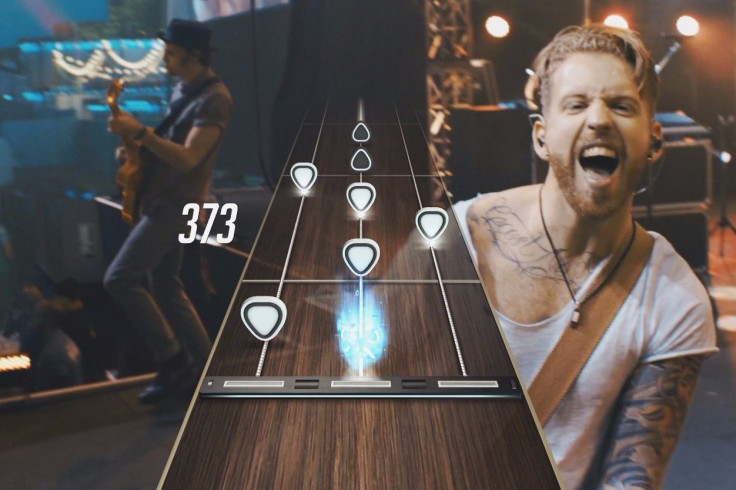 Guitar Hero Live – 20 October (PS4, Xbox One, Wii U, PS3, 360)
Activision's returning Guitar Hero license has chosen to innovate more than Rock Band, introducing a new style of guitar-shaped controller and adding a 24-hour online music channel to play along to and download songs from.
Assassin's Creed: Syndicate – 23 October (PS4, Xbox One, PC)
After last year's debacle with Unity, Ubisoft has taken a few steps back, removing the series-first co-op in favour of a straight forward single player game. Set in London and promising plenty of dire accents, will Syndicate be a return to form?
The Legend Of Zelda: Triforce Heroes – 23 October (3DS)
A spiritual successor to Four Swords, Triforce Heroes is a three-player co-op Zelda adventure with cute puzzles, powered outfits (adding a Moba quality) and a need for real co-operation. Could be another 3DS gem.
Halo 5: Guardians – 27 October (Xbox One)
Master Chief returns, this time splitting hero duties with new playable character Spartan Locke, who is on his tail after the Chief goes rogue. Each will have a team at their side, allowing for four-player co-op throughout. Guardians' multiplayer also promises to be the biggest yet.
WWE 2K16 – 30 October (PS4, Xbox One, PS3, 360)
Yukes and 2K Games try to mask the lack of any major series overhaul with its biggest ever roster (120 individual wrestlers, no repeats) and changes to the gameplay which should improve, but won't revolutionise.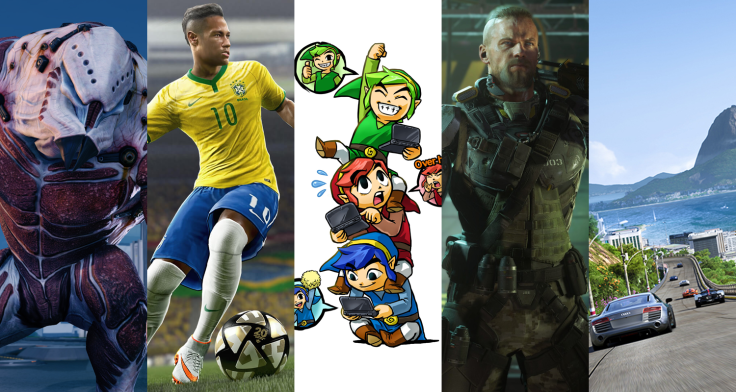 Need For Speed – 5 November (PS4, Xbox One, PC)
EA's racing series returns rebooted after a break last year with a host of features from Need For Speeds past – in particular Need For Speed Underground and its extensive car customisation options.
Call Of Duty: Black Ops 3 – 6 November (PS4, Xbox One, PS3, 360, PC)
Treyarch's popular Black Ops sub-series of Call of Duty returns, continuing on from the series-shifting work of Sledgehammer Games' Advanced Warfare last year. So there will be exo-suits, faster gameplay and all the classic CoD tropes.
Fallout 4 – 10 November (PS4, Xbox One, PC)
Bethesda left it late to reveal their next post-apocalyptic adventure, but that's only heightened the enormous hype. Fallout 4 introduces the series' first speaking lead character, an extensive crafting system and the smartest AI dog companion this side of Half Life 2.
Rise Of The Tomb Raider – 13 November (Xbox One)
Microsoft engineered a one year exclusivity deal to bring Lara Croft's latest adventure to Xbox One first, and it doesn't look like fans will want to wait 12 months to play it on PS4. Crystal Dynamics could be onto something special with this stunning action adventure.
Star Wars: Battlefront – 19 November (PS4, Xbox One, PC)
You've probably noticed that there's a new Star Wars film out later this year, and coinciding with that is the release of the first game under LucasFilm and EA's licensing deal. Battlefield creator DICE is bringing the beloved Battlefront series back and the results are as promising as the partnership.
Just Cause 3 – 1 December (PS4, Xbox One, PC)
This is what happens when an action game frees itself of pesky little constraints like realism and realistic physics. Just Cause 3 is a glorious action romp about surfing on jet planes, and tethering tanks together to blow them up. Sold.
Rainbow Six: Siege – 1 December (PS4, Xbox One, PC)
The latest Tom Clancy shooter (Ubisoft has at least three in the works) is a tactical multiplayer affair unashamedly targeting the eSports market to the benefit of all. Harking back to the original games in the series, the game focuses on good planning and consideration rather than wanton destruction. You can blow up walls though.
Hitman – 8 December (PS4, Xbox One, PC)
Hitman Absolution wasn't to everyone's tastes so IO Interactive are back to basics with the focus again on big open spaces with a plethora of options for carrying out assassinations. Released in December as a download with a retail release coming next year – we're being promised regular free missions and updates.
And now the game's without a release date... yet.
Nintendo's Star Fox Zero (Wii U) hopes to trade on nostalgia of the original games and the involvement of darling developers Platinum. XCOM 2 (PC) brings the hard-as-nails strategy title back after its enormously successful reboot. Mario Tennis: Ultra Smash (Wii U) is another Nintendo game without a release date and then there's Yakuza 5 (PS4), which is still keeping its dedicated Western fans waiting. Finally there's The Banner Saga 2 (PS4, Xbox One, PC) Stoic's follow-up to 2014's gorgeous strategy game.
For all the latest video game news follow us on Twitter @IBTGamesUK.