GTA 5: Straight Outta Compton music video recreated as NWA movie celebrates box office success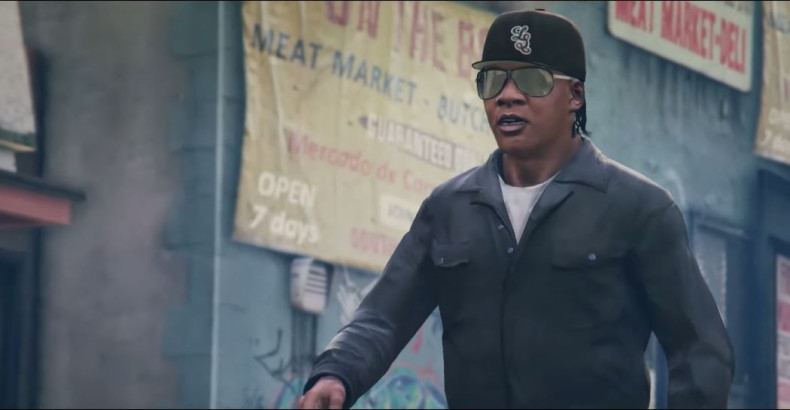 The music video for NWA's classic track Straight Outta Compton has been recreated in Grand Theft Auto 5 to coincide with the release of the NWA biopic of the same name, which hit cinemas in the US this past weekend (14-16 August).
YouTuber AnimalRobot created the video in the extensive Rockstar Editor video editing suite included with the PC version of GTA 5 released. You can watch the video below with the original below it for comparison.
The motion picture biopic charting the rise of the legendary rap group has been a huge box office success, drawing in an unprecedented $56.1 million (£36 million) across its opening weekend and seeing off competition from a more conventional summer blockbuster in the form of Guy Ritchie's stylish The Man From U.N.C.L.E.
F Gary Gray's well-reviewed biopic stars largely unknown actors, including Corey Hawkins as Dr Dre, Jason Mitchell as Eazy-E, Aldis Hodge as MC Ren, Neil Brown Jr as DJ Yella and O'Shea Jackson Jr as his real-life father Ice Cube.
Rockstar's crime epic is no stranger to music videos. In June electronica act Gunship released the music video for their single The Gunship, which was the first to be created entirely within GTA 5.
For all the latest video game news follow us on Twitter @IBTGamesUK.