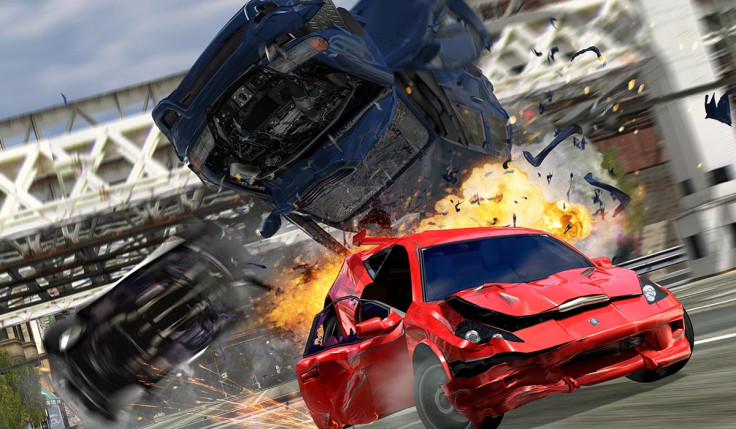 Criterion Game co-founder Alex Ward has announced that he and fellow co-founder Fiona Sperry's independent studio Three Fields Entertainment is now working on a racing game. They've previously stated their intention to make a game in the vein of Criterion's beloved arcade racing series Burnout.
On Twitter, Ward said plainly: "Work has begun on a driving game," knowing his followers would know exactly what he was implying. Three Fields announced and released their debut game – Dangerous Golf – earlier this year.
Ahead of the game's announcement, Ward was interviewed about plans to make a spiritual successor to Burnout 3: Takedown. "We've been talking about it on and off for the past probably 4 or 5 years, so yeah, we know exactly what to do... It's probably going to involve driving really fast and hitting things," said Ward.
"And a lot of destruction!" added Sperry. Ward has previously said that the game would be "VERY fast" and see the return of Burnout 3 announcer DJ Stryker.
Ward and Sperry founded the new company in 2014, following the pair's departure from Criterion and studio owners EA that same year. Dangerous Golf is an arcade golf game with the added twist of encouraging mass slow-motion destruction, and is out now on PS4, Xbox One and PC.
The Burnout series hasn't been seen since the small scale Burnout Crash was released in 2011, and hasn't been seen in a major release since 2008's Burnout Paradise. Since then, Criterion has primarily been aiding other EA studios.
For all the latest video game news follow us on Twitter @IBTGamesUK