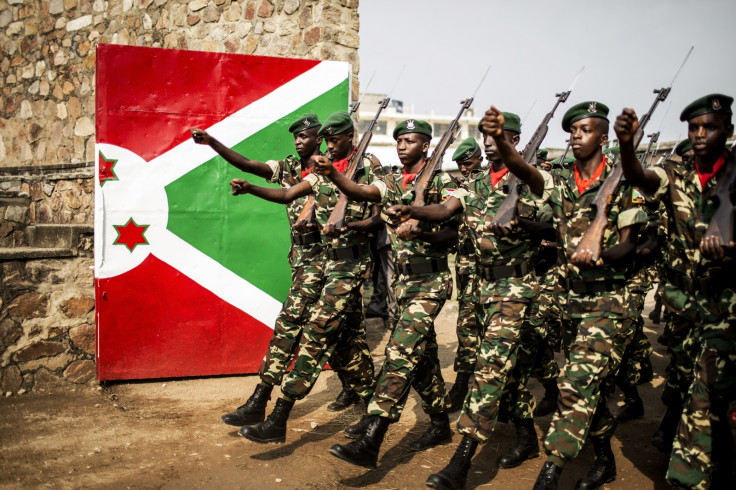 Young Burundian soldiers are increasingly choosing to defect at the end of their missions abroad amid fears of the Burundian authorities' crackdown on military officers suspected of being close to the opposition that has particularly targeted young Tutsi officers.
Last week, a report submitted to the United Nations (UN) Committee Against Torture (CAT) corroborated earlier UN findings of enforced disappearances among ex-officers of the defunct armed forces (dubbed ex-FAB), who have allegedly been killed because of their Tutsi ethnicity.
Burundi's army is composed equally of the country's two main ethnic groups − soldiers of the former regime, the predominantly Tutsi ex-Armed forces of Burundi (ex-FAB), and fighters of the majority Hutu rebel groups comprising members of former rebel factions like the current ruling party that were fighting against the Tutsi-led regimes before the war ended (dubbed Parties and Armed Political Movements, ex-PMPA).
While the integration of both factions was seen as a great achievement of the 2000 Arusha peace agreement, the political crisis that has rocked the central African nation for more than a year now has laid bare deep internal divisions among the nation's armed forces (FDN).
In 2006, Burundi became an important troop-contributing country for UN peacekeeping missions in Africa (1,190 personnel) and its contingent is the second largest within the African Union (AU) Mission in Somalia (AMISOM) with 5,432 troops.
'We were afraid of being arrested' say soldiers
But in light of reports of politically or ethnically motivated violence, dozens of young soldiers have chosen to defect at the term of their mission abroad, according to Radio France Internationale (RFI). One young soldier on a military mission in the Horn of Africa, who will only be identified as Thomas, decided to disobey to his superiors and not return home because of the prevailing repression.
"All the arbitrary arrests, the torture, extrajudicial executions are carried out jointly by the intelligence services and the Imbonerakure militia (the ruling CNDD-FDD party's youth league). They are granted the power to stop the Burundian military, especially those of the Tutsi minority and the young officers. They attack their families, arrest them, insult them, torture them and sometimes they kill them," Thomas, now a defector, was quoted as saying.
Thomas claimed that he and three of his comrades in arms found their names on a list of military personnel needing to be monitored that has been circulating on social media networks.
The young officers alleged to have received death threats from their colleagues, prompting their decision to defect: "We were afraid of being arrested, as was the case of a military officer at the airport of (the capital) Bujumbura when he was returning from mission in the Central African Republic (CAR) a few days ago," Thomas said.
According to an official source quoted by RFI, dozens of other soldiers have followed suit, for fear for their safety and have taken steps to seek political asylum.
In an African country that IBTimes UK cannot identify, two soldiers have applied for asylum while at least two police officers failed to return after their mission in Central Africa. Two other young people, who were pursuing their studies at a military academy in Europe, also defected.
According to a UN source, the UN's refugee agency (UNHCR) is expecting a multiplication of applications for asylum from Burundian military personnel.
Government claims 'violence is not ethnically motivated'
The spokesman of the Burundian army, Colonel Gaspard Baratuza, told RFI he was aware of some of the cases, but added he did not understand the motivation behind the soldiers' defections. "If they were manipulated and now are in politics, then I wash my hands (of it all)," he said.
The Burundian Minister of Human Rights, Social Affairs and Gender, Martin Nivyabandi last month rejected claims made by UN human rights chief Zeid Ra'ad Al Hussein, saying they were "negative and false media reports about inter-ethnic relationship in our country".
According to the Minister, the UN "has endorsed the false view" that Burundi's security forces carry out targeted killings of members of the Tutsi community.
In a statement sent to IBTimes UK, Nivyabandi highlighted the ethnic "inclusiveness" of Burundi's institutions, in line with the Arusha Accord, the Unity Charter and the Constitution. "The Government of Burundi reiterates its determination to continue to uphold the unity of Barundi (the people of Burundi) and protect its citizens," the minister said.