Caitlyn Jenner has slammed reports that she plans to de-transition back to Bruce as "idiotic." The 67-year-old announced last year that she was to undergo gender reassignment surgery and has been embracing her new life and her true self as a woman ever since.
However, rumours that she may have been regretting her decision emerged following controversial claims made by author Ian Halperin. The author of Kardashian Dynasty: The Controversial Rise of America's Royal Family, alleged that he had personally spoken with several people close to Caitlyn, who suggested she had been experiencing "sex change regret" and would de-transition within years.
Halperin told The Wrap that a long-time friend of the reality TV star said that Caitlyn had struggled with her new life. "It hasn't been easy for Caitlyn, it's been very hard. She's thrilled she has raised awareness about how transgender people have long been discriminated against but I think there's a chance she'll de-transition in the next couple years," the unnamed friend is reported to have said.
"I don't think it would surprise anybody in her inner circle. It has been much harder than she anticipated. My heart goes out to her and I know her true friends will be there to support her on whatever path she chooses."
Halperin added that Caitlyn's volte-face was prompted by her continued attraction to women. He also makes the sensational claim that Kris Jenner knew of her former husband's desire to transition and had forced him to attend religious conversion therapy. However, the Kardashian matriarch has always maintained that she was blindsided by the news of her husband's plans to transition.
According to Mail Online, a representive for the I Am Cait star has slammed the claims telling the New York Daily News: "Not worth commenting on such an idiotic report. Of course it's not true."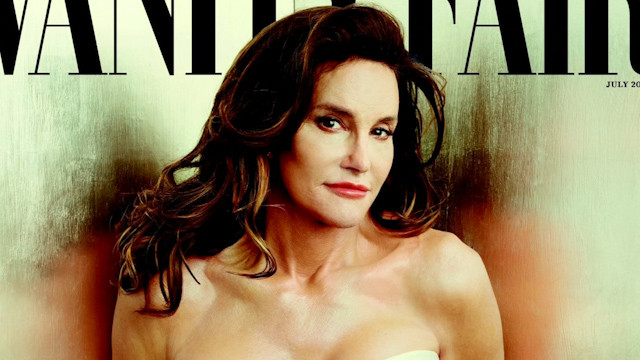 Following months of speculation sparked by her changing appearance, the former Olympian went public with her decision to transition in a TV interview with Diane Sawyer. She said at the time that she had identified as a woman for many years, but had been hiding it. "For all intents and purposes, I am a woman. My brain is much more female than it is male. That's what my soul is. Bruce lives a lie. She is not a lie. I can't do it anymore."
In June, Caitlyn made her debut gracing the cover of Vanity Fair's July issue in a satin bustier with long wavy hair announcing to the world "I Am Caitlyn." "Soon as the Vanity Fair cover comes out, I'm free," she said.
Her E! reality show I Am Cait, launched last July in which she shared the story of her transition and addresses the issues facing the transgender community. Caitlyn now plans to celebrate the 40th anniversary of her historic Olympic triumph by posing on the cover of Sports Illustrated draped in just an American flag and her prized gold medal.