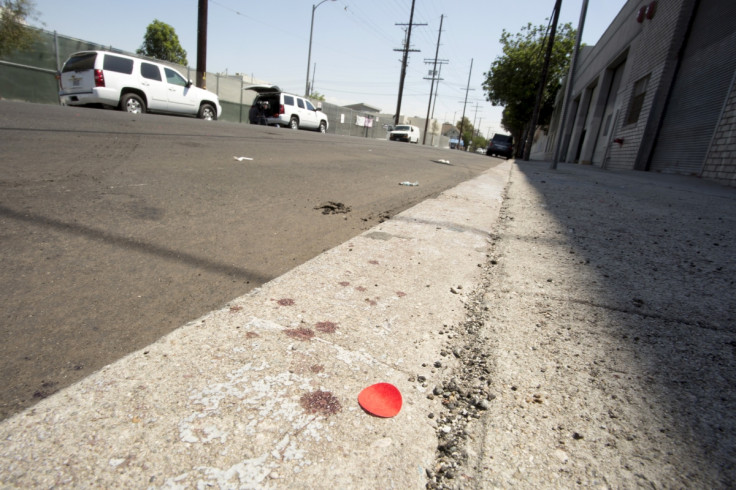 Three brothers, between the ages of eight and 12, were found stabbed to death in a vehicle along with a man believed to be their father, who is in critical condition, outside a South Los Angeles elementary school. Police said the boys were found with multiple stab wounds in the back of the SUV.
Los Angeles Police Chief Charlie Beck said a man was found in the front seat of the vehicle with stabs wounds to his chest. The unidentified man was alive, but bleeding and was taken to the hospital in critical condition. According to the Associated Press, the three boys were pronounced dead and taken to the coroner's office.
"We believe him to be the father of the kids, but we do not know that for a fact," Beck told reporters about the wounded man. Police recovered a knife from the front passenger seat of the vehicle, authorities said.
AP reported that detectives believe they have a suspect in custody, however, Beck declined to be specific about the suspect's identity. "These are horrific incidents," Beck said. "These are incidents that have scarred not only a community but the first responders that have to handle them."
According to AP, furniture store owner John Sorrentino was the first person to come upon the awful scene and call the authorities. "I saw this man behind the steering wheel covered in blood," he told reporters. "I got a little bit closer, and I saw a young child in the back seat and his eyes were half open and he was covered in blood."
Sorrentino continued, "He was staring out, just in space. it's still etched in my mind." The man said he then saw the small boys, which prompted him to run into his store and call police. Beck told reporters that the boys's mother is deceased, but their stepmother was safe and was being interrogated by detectives. The vehicle the victims were found in was parked near Dolores Huerta Elementary School, but Beck said the boys did not attend that school.
City Councilman Curren Price, who represents the area, told NBC Los Angeles: "We're going to be working closely with the community, with the police, others in the community to create a fund in memory of these youngsters and provide some support to the family and we ask the community to join us providing resources as a way of expressing our condolences but also providing assistance of the future."