California pick-up artist who raped woman and blogged about it jailed for 8 years
Judge says in 18 years he cannot remember defendant as 'mean and cruel' as misogynistic Alex Smith.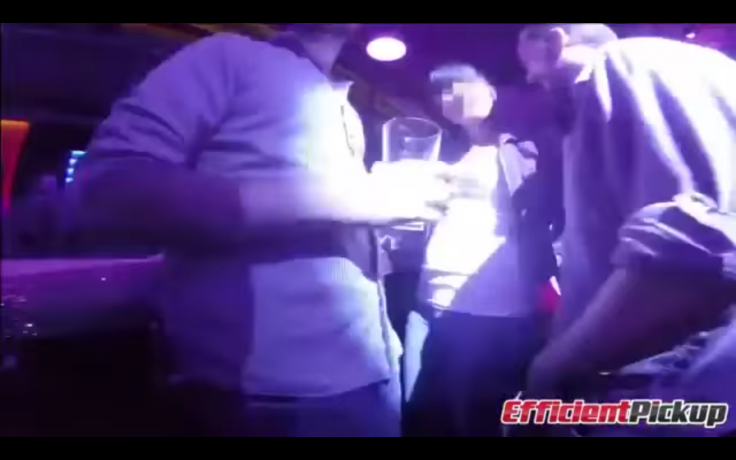 A California "pick-up" artist was jailed for eight years after gang-raping a woman so drunk she had passed out in her own vomit.
Alex Smith, 27, was an instructor at a company called Efficient Pickup, which promised to teach clients a "rejection-proof" method for sleeping with woman.
Smith was with another of the company's "pick-up" artist, Jonas Dick, in San Diego's Gaslamp Quarter when they met two women and invited them to a flat where Jason Berlin ­— a "student" of Smith and Dick's — was waiting.
As Dick kept one of the women busy, Smith raped his victim after she passed out, and invited Berlin to join in.
When the victim's friend came to investigate, she found her friend naked, face down in her own vomit and surrounded by the two naked men.
The men laughed and told her, "We just tag-teamed your friend," before throwing the women out of the apartment, reported the Daily Beast.
When the victim called the police that night, the apartment where the rape took place was not searched and no one was questioned.
However, undeterred by the San Diego Police Department's errors, the victim investigated the three men on the internet and found them active on a variety of "pick-up" forums.
"I uncovered this whole world that I did not know existed," she said in a statement to a San Diego court in July.
"[A world] of pick-up artists — men who blogged about their interactions with women, bragged about how many they slept with, and egged each other on with advice and insults of how they should manipulate and objectify women."
The woman even found written accounts of her own rape. She submitted her findings to the police, who later secured guilty pleas from Smith and Berlin.
During Smith's sentencing, San Diego Superior Court Judge Jeffrey Fraser praised the woman's detective work as "amazing" and close on unprecedented in 30 years of criminal law.
"There, in all likelihood, would have been other victims and so she is an absolute hero in this," Judge Fraser said. He was outspoken about the severity of the crime that the woman suffered.
Judge Fraser said: "The one term that is very appropriate for this particular trial is 'misogyny'. The defendant did treat the victim in this case not as a human being but as simply an object.
"And I've got to tell you, having sat up here for 18 years, there's a lot of people that have sat in that chair and I can't recall — murderers, rapists, kidnappers — I don't know if I've seen one that has been as mean and cruel as you have been."
He added: "This is not a hard decision at all. In fact, if I could give you more time, I would. But the law only allows me to give you a certain amount of time."
In a statement sent to the Daily Beast, the victim said: "My hope is that these men within the pickup artist community with notions of women as disposable sexual objects only to be controlled, used, and shared amongst each other, will see that their actions are considered criminal and will not go unpunished.
"Furthermore, I hope this will encourage other rape victims, especially those cases that are difficult to prove — involving unconsciousness, alcohol, or drugs — to feel confident in the justice system once again."
© Copyright IBTimes 2023. All rights reserved.