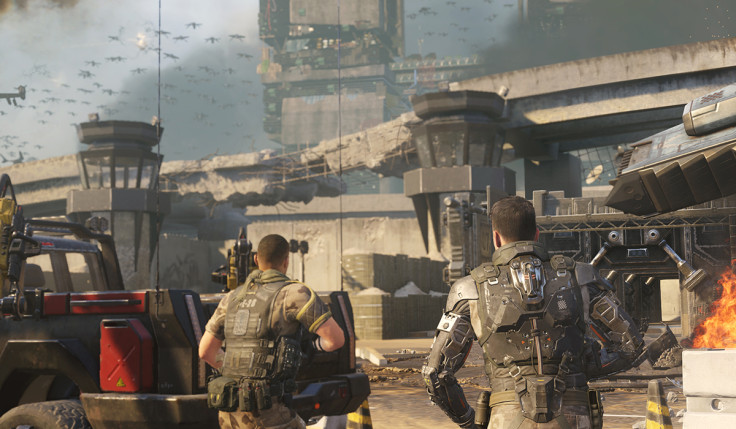 Fans of the Call of Duty franchise can now download and play the final DLC of the game called Reckoning. The latest content is available only for gamers on PS4 and PC platforms. The advanced DLC was released for Microsoft's Xbox One and Xbox 360 platforms early last month.
According to a Bidness ETC report, the Call of Duty: Reckoning DLC marks the end of the exclusivity deal between Microsoft and Activision. The agreement previously ensured that new DLCs were first made available to Microsoft's Xbox consoles, before hitting Sony's PS4 devices and PC platforms.
What's new in Reckoning?
Multiplayer Maps and Overload Map: The map's multiple levels and long perimeter site-lines highlight medium- to long-range combat and firing a shot at the lamps will send enemies flying in a burst of energy. With overload maps, players can virtually travel around Baghdad, complete with fountains, gardens and decorative plasma lamps.
Exo Zombies Descent: The culmination of the Exo Zombies saga, Descent, brings along used zombie enemies and the Trident Reflected Energy Weapon. With these, players can discover the true cause of the global pandemic and the terrible secret Atlas has been hiding.
Exo Grapple Playlist: Exo Grapple Playlist ensures more carnage and relatively fast-paced MP. The unique grappling ability from campaign mode is available to use in all ReckoningDLC maps.
Currently, Call of Duty: Black Ops 3, in a multiplayer beta version, is available for players on Xbox One and PC platforms. This multiplayer beta can be downloaded without a code.
Xbox One and PC users who have not pre-ordered the game also get to play the latest Black Ops 3 pre-release version. The full version of the game will be released simultaneously for Microsoft Xbox One, Sony PS4 and PC platforms on 6 November.