This year has easily been the biggest in eSports history, with over 334 million people watching the League of Legends World Championships, and more than $18m (£11.9m) being given away at The International 5 Dota 2 tournament. Far from being a peak for the industry, 2016 is already shaping up to be even bigger, with more tournaments offering over a million dollars in prizes than ever, more big names investing in the scene, and more games launching that are sure to enter the eSports rotation.
One of the highest profile changes coming in 2016 is to Counter Strike: Global Offensive (CS:GO), a long-standing eSport title that has seen developers Valve offer up $250,000 three times a year at the major events. In 2016 they will continue to do this, but no longer will these be the biggest tournaments of the year, as American media giant Turner has recently announced ELeague.
Spanning across two 10 week seasons in 2016, ELeague will feature the best CS:GO teams in the world, battling it out for a massive $1.2m. It will all be broadcast on US network TBS (as well as online) and will receive the same treatment as the likes of the NFL and NBA in terms of production. While the money on offer may not challenge Valve's other eSport game Dota 2, it is certainly a massive step for Counter Strike and eSports in general.
Stepping away from Valve's eSports offerings brings us to Blizzard, which in the space of just a few years has gone from only having one major eSport title, StarCraft II, to having tons. Heroes of the Storm, Hearthstone, and upcoming shooter Overwatch are all showing off their eSports credentials and will all see significant changes in 2016.
Heroes of the Storm may be less than a year old but in 2016 Blizzard is hosting three major championships, each with a $500,000 prize pool. The 2016 Global Championship Circuit will host teams from across the world that will be decided upon by regional qualification. Then in spring, summer and fall, they will battle it out for the grand prize. Blizzard hopes that by doing this, but also continuing to work with third party tournament organisers, it will be able to create a sustainable ecosystem for their MOBA (massive online battle arena game).
Hearthstone is perhaps Blizzard's biggest eSport, but that doesn't mean that it is immune to changes. The 2016 season will see nine regional events take place, each offering $100,000 in prize money. Players that do well in these events, or meet other qualification requirements, will be invited to the World Championships at Blizzcon next year where a massive $1m will be on the line. This new prize pool is a significant jump from the $250,000 awarded at Blizzcon 2015, and should mean that more players can sustain themselves as full-time pros.
The biggest focus for Blizzard heading into 2016 is Overwatch. Despite only being in closed beta for a few weeks there have already been numerous third party tournaments that have all done relatively well in terms of viewing figures.
2016 will be the year that Overwatch finally launches and many are interested to see just how well it will do as an eSport. There is always a chance that it could fail, thanks to a lot of similar games also launching next year, but with the support of Blizzard it is more likely that Overwatch will have cemented itself as one of the top eSports by this time next year.
League of Legends once again enjoyed a record year in terms of viewing figures for its world championship, but that doesn't mean that things can't be improved. Outside of a brand new patch that is already shaking a lot of things up, the biggest change to competitive LoL, in the West at least, is a raft of format changes to the EU and North America LCS (LoL Champions Series) coming this summer.
When the Summer Split kicks off in mid-2016 the best-of-one format will be gone in favour of best-of-twos in Europe and best-of-threes in America. Moving away from the best-of-one series is something many have welcomed as it should make the competition slightly closer, however splitting the two regions like this may not please everyone. Of course the LCS, mid-season invitational, and Worlds events will all return, meaning Riot will probably have another record year on their hands in 2016.
On the console side of things, Call of Duty is about to undergo the biggest change in its format ever, as MLG relinquishes control of events to allow for Activision to run their own CoD League. Over the course of the year teams from Europe, North America and Australia will battle it out in the CoD World League, which will eventually culminate with the CoD World Championships that we are used to seeing every year.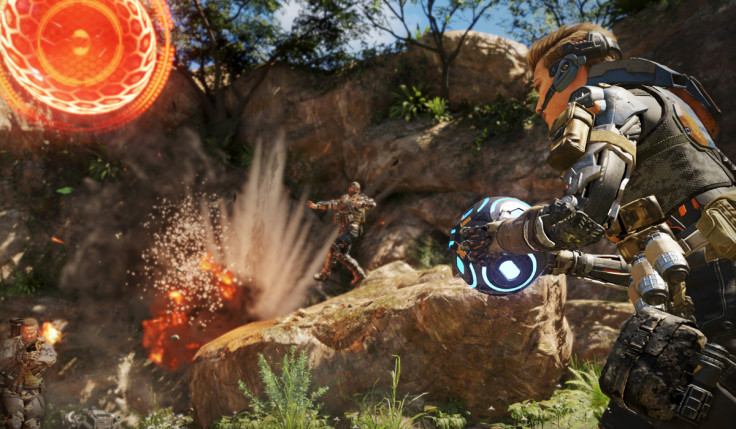 Over the course of the year over $3m will be up for grabs, which is easily the largest prize pool for a single event in CoD history. What could be even more important for the growth of CoD eSports is the fact that games can now be broadcast on Twitch, instead of MLG's streaming platform as it has been for the last few years.
Elsewhere in the world of eSports we will see if Dota 2's new Major system pays off and if The International 6 will manage to keep the prize pool growing. Halo will for the first time have a prize pool of over two million dollars for its World Championships thanks to crowd funding. Street Fighter 5 will launch and most likely shake up the entire fighting game community. The plethora of hero shooters that are due in 2016 such as Battleborn, Gigantic, and Paragon could all become top eSports or may just fall by the wayside.
While a lot of what 2016 will hold for eSports is currently unknown the details that we do have already offer a bright forecast. The ELeague will bring more mainstream attention to eSports, Blizzard's renewed love of competitive gaming will only be a good thing and the changes to the LCS are sure to make League of Legends even more popular.
We may not know who will be walking away with the millions of dollars on offer next year, but we can all agree the real winners will be those of us who will get to watch all of this great eSports action over the coming 12 months.
For all the latest video game news follow us on Twitter @IBTGamesUK.