Activision has officially revealed Call of Duty: Black Ops 3 – Zombie Chronicles, the latest downloadable content pack for Treyarch's hit shooter, which is set to launch first on PS4 next week (May 16).
Zombie Chronicles includes collection of eight classic Zombies mode maps from previous Call of Duty titles.
Maps from, Call of Duty: World at War (the first to feature Zombies mode), Blacks Ops and Black Ops 2 will be included, remastered "from the ground up", according to a press release, "all updated for today's generation of consoles".
Activision and developer Treyarch also announced an "8 Days of the Undead" event that will kick off on the game's release day and celebrate the mode that was once an unlockable, but which now is a crucial part of Call of Duty's enduring appeal.
In the eight days following the launch of Zombie Chronicles, players playing both it and Call of Duty: Black Ops 3 will enjoy double XP, be able to unlock Zombies-themed items and take part in special challenges.
Those who purchase the DLC (which requires Black Ops 3 to play) will receive 20 vials of Liquid Divinium used with an in-game item called a GobbleGum, two new GobbleGums, "Zombies Pack-A-Punch" weapon camo and a theme for the PS4 dashboard.
The eight maps in Zombies Chronicles are:
From Call of Duty: World at War: Nacht der Untoten (Abandoned Bunker), Verruckt (Wittenau Sanitorium) and Shi No Numa (Jungle Swamp)
From Call of Duty: Black Ops: Kino Der Toten (Theater of the Dead), Ascension (Soviet Cosmodrome), Shangri-la (Exotic Jungle Shrine) and Moon (Lunar Base)
From Call of Duty: Black Ops II: Origins (WW1 France)
"Zombies Chronicles is really about the community that made Zombies what it has become today," Jason Blundell, co-head of Treyarch, said in a statement. "Together, we've been slaying the undead for nearly 10 years, across different game consoles, and Zombies Chronicles is really about bringing all of those fans together.
"If you played these maps before on previous consoles, you're getting a new, stunning and challenging experience – if it's your first time, this is eight definitive experiences of our Zombies storyline, all in one place."
Call of Duty Black Ops 3: Zombie Chronicles costs £24.99 and is out on 16 May for PS4 with Xbox One and PC versions following at an unspecified date. Previous DLC packs that have arrived first on PS4 have typically arrived on other platforms about a month later.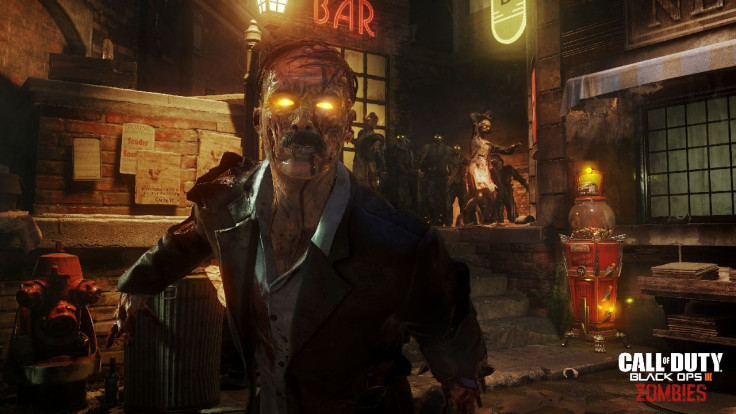 For all the latest video game news follow us on Twitter @IBTGamesUK.